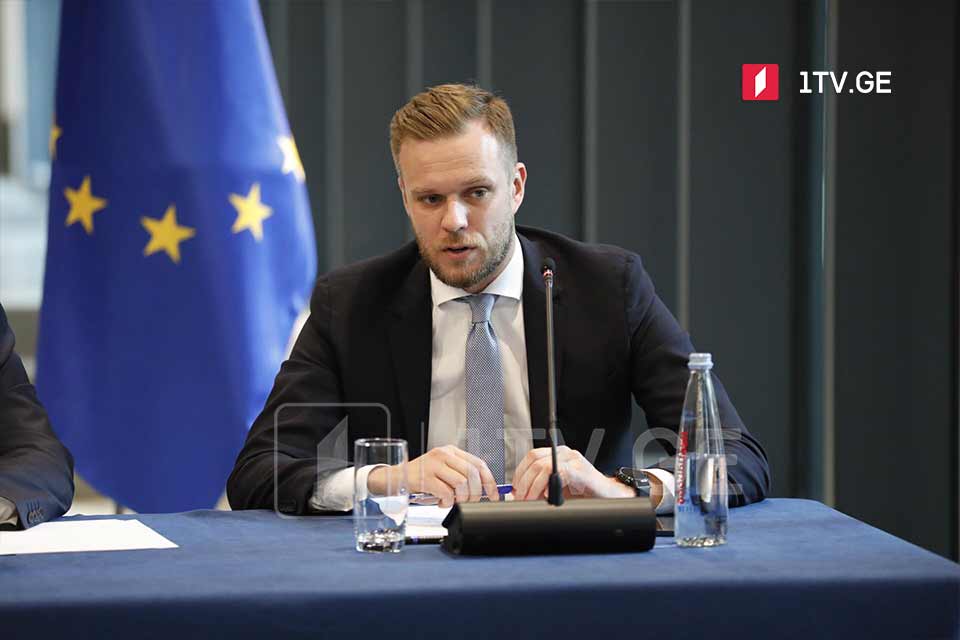 Lithuanian FM: We'd like to see Georgian gov't acting more proactively to get candidate status
Gabrielius Landsbergis, Minister for Foreign Affairs of Lithuania, on Monday, said "when it comes to the membership status, it is unfortunate to see Georgia and other EaP countries, I mean two Moldova and Ukraine, standing on a separate rail-tracks when it comes to approach to EU."
Before the Foreign Affairs Council in Brussels, Landsbergis noted that "Lithuania was always very much supportive to Georgia's accession to the EU, that it would get the candidate status, but during the several last years, I can say that the key to going back to the same faster track to EU remains in the hands of the Georgian government."
"I would definitely very much like to see Georgian government acting more proactively with more vigour, more power, and more determination to get moving to the candidate status. So far, we have not seen very encouraging steps," he stressed.
Today, Brussels is hosting the Eastern Partnership (EaP) ministerial meeting, which brings together EU foreign ministers and their counterparts from five of the six Eastern Partnership countries (Armenia, Azerbaijan, Georgia, the Republic of Moldova, and Ukraine), under the chairmanship of the High Representative for Foreign Affairs and Security Policy Josep Borrell.
According to the Council of the EU, the discussion will provide an opportunity to reflect on the future of the Eastern Partnership, as well as on the security challenges and consequences of the Russian war of aggression against Ukraine for the entire region.