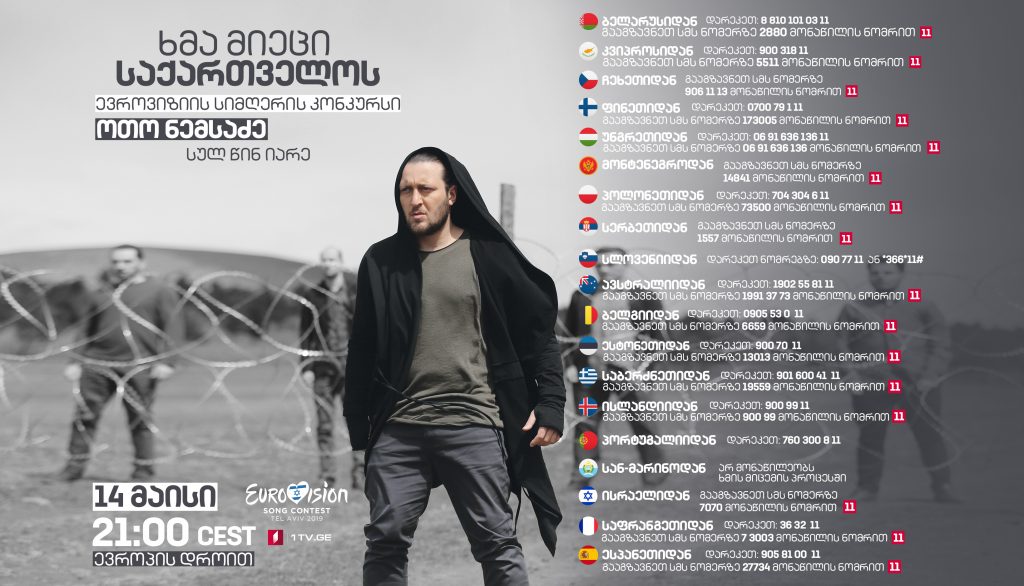 List of countries from which televoters can vote for Oto nemsadze at 2019 ESC
Oto Nemsadze, the Georgian contender of 2019 Eurovision Song Contest (ESC) will perform on stage in the first semi-final of the musical competition number 11 on May 14. He will perform the entry song "Keep on Going" on stage.
Supporters of Georgian contestant have to watch the public broadcaster of the country where they live. They can vote by telephone and SMS through the numbers shown on the screen. Twenty calls can be sent from one number.
Televoters can vote for Georgian contender from the following countries: Belarus,  Cyprus,  Czech Republic, Finland, Hungary, Montenegro, Poland, Serbia, Slovenia, Australia, Belgium, Estonia, Greece, Iceland, Portugal, San Marino, Israel, France, Spain.
Voting for Oto Nemsadze can be implemented by phone and SMS through the numbers indicated on the banner: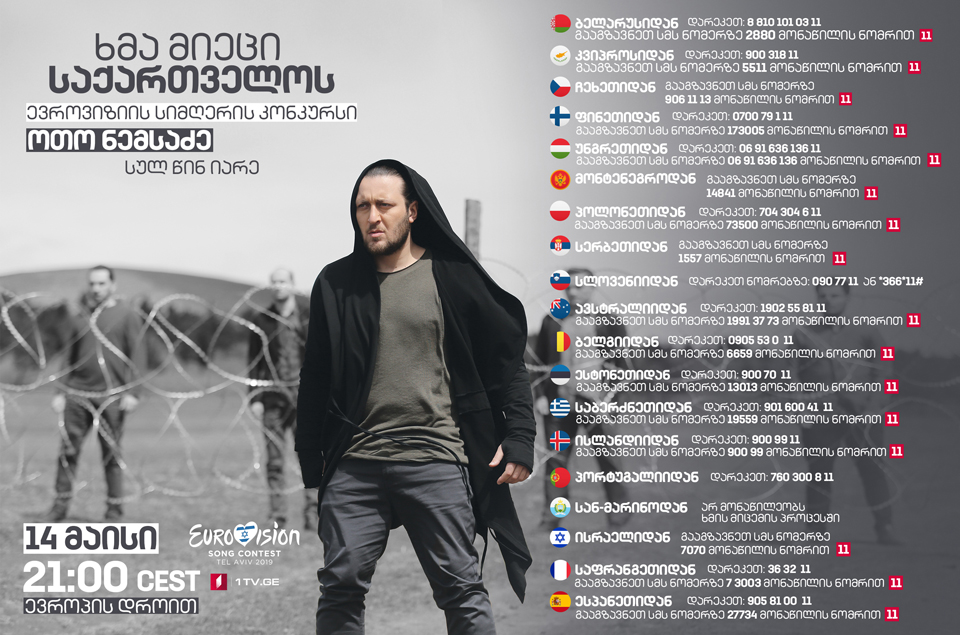 ESC 2019 will be held at Expo Tel Aviv, the city's convention center; the show will consist of two semi-finals on 14 and 16 May, and the final on 18 May 2019. The Georgian First Channel will provide live transmission of the musical competition on May 14, 16 and 18 starting 23:00.