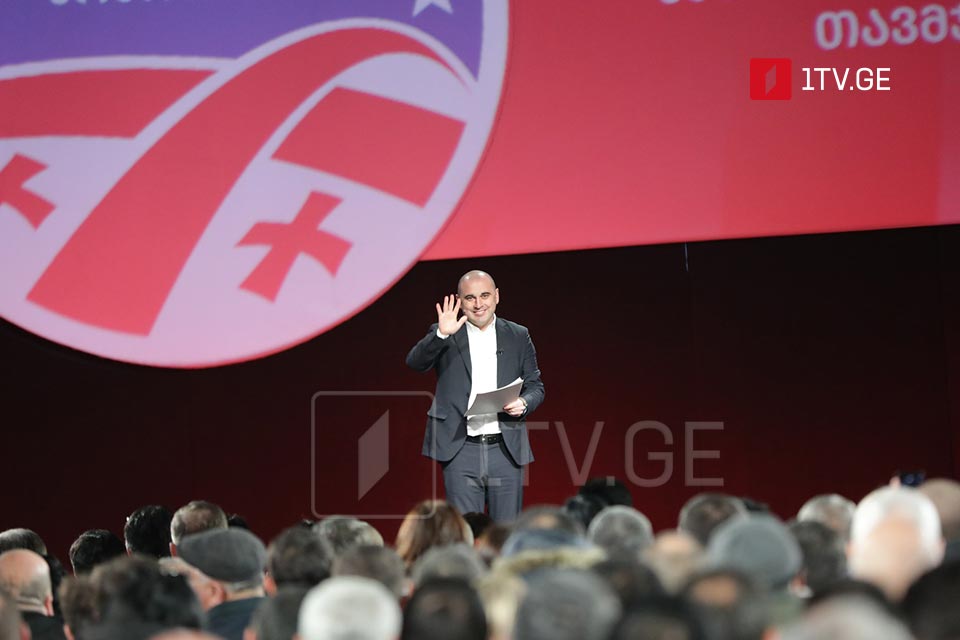 Levan Khabeishvili appointed as UNM Chair
The congress of the opposition National Movement officially appointed Levan Khabeishvili to lead the party.
Levan Khabeishvili discussed the next steps in his address. He believes that the National Movement should promote prosperity and provide solutions to specific challenges.
"The National Movement should offer our people a future, well-being, and solutions to concrete concerns," he stated.
According to Levan Khabeishvili, the UNM will be present wherever people have issues or are oppressed unfairly, where citizens require assistance.
"We have already established a headquarters for Mikheil Saakashvili's release, led by Giorgi Chaladze. UNM Tbilisi will soon have a new office. The Tbilisi conference will be held, and leaders will be elected. We will start forming a youth organization and preparing for regional conferences," he added.