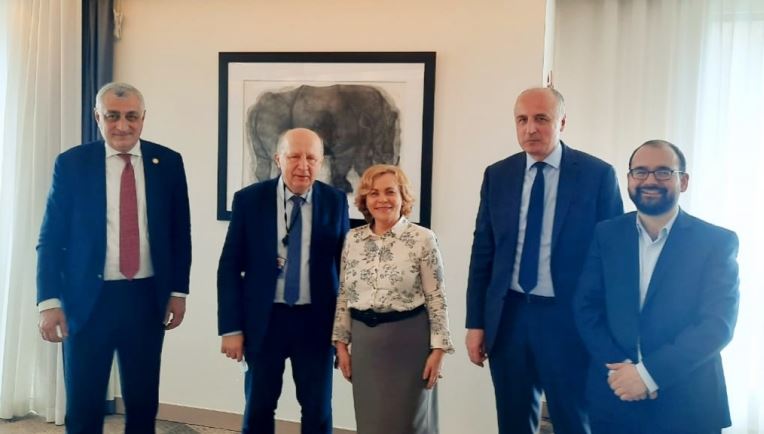 Lelo Leaders to hold meetings in Brussels
Leaders of the opposition Lelo for Georgia party are holding meetings in Brussels. Mamuka Khazaradze, Badri Japaridze and Grigol Gegelia departed for Belgium with an official visit.
Lelo leaders held the first meeting with Sven Mikser, a member of the European Parliament from Estonia. They talked about the political situation in Georgia, 5-point plan of the European Council President Charles Michel and its fulfillment.
A meeting was held with MEP Andrius Kubilius. According to the party's press service, the sides discussed Georgia's preparation for the EU membership. The EU-brokered compromise agreement was another main topic of the meeting.
According to Badri Japaridze, the issue of political prisoners has to be timely resolved. He stressed that members of the European Parliament had to be involved in fulfillment of the EU-mediated agreement. Talks also focused on the forthcoming local elections with monitoring of more international election observers.
"The MEPs express full support to our country. I believe it is high time to resolve all those issues that are essential for restoration of trust between the political forces," Japaridze claimed.