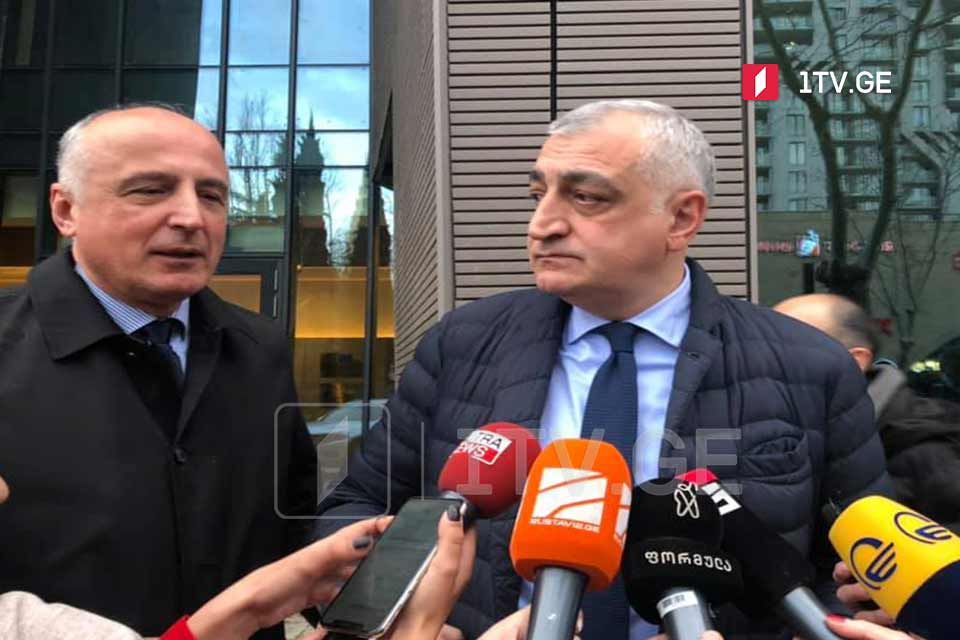 Lelo for Georgia party leaders meet EU, US Ambassadors 
The opposition Lelo for Georgia party leaders, Mamuka Khazaradze and Badri Japaridze, met with EU Ambassador Carl Hartzell, and U.S. Ambassador Kelly Degnan at the EU Delegation to Georgia office on Sunday.
Khazaradze said the meeting focused on the EU-proposed compromise document. Japaridze added that such meetings are held almost weekly to discuss the country's current political developments.
"We once again reiterated Lelo's position that we agree with three out of five points of the document. We discussed the remaining two points. I can not unveil the details, but I want to confirm that there is great interest in Georgia, a big strive for Georgia to finally undergo rest which is not about the opposition's entry into the parliament. The entry should lead to serious reforms," ​​Khazaradze said.