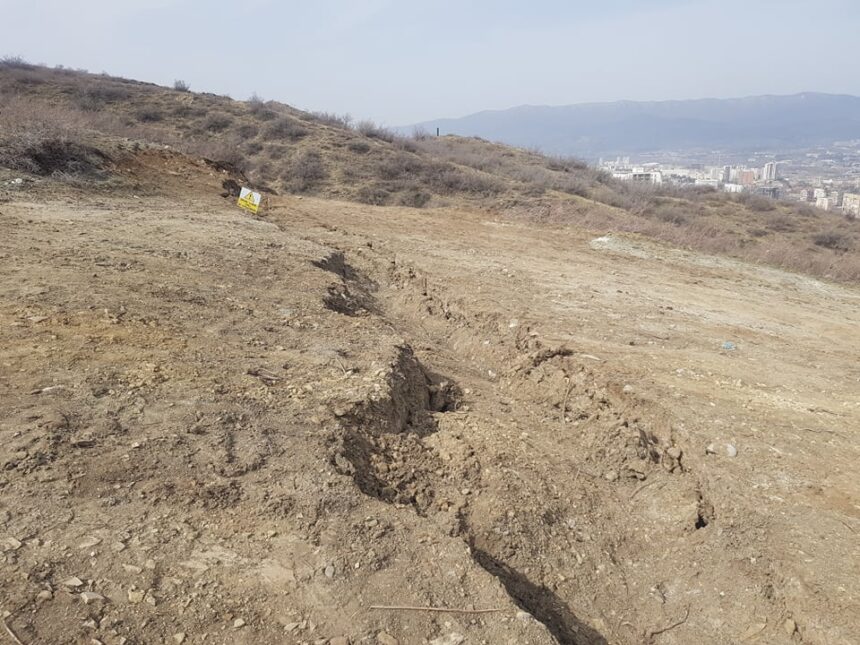 Landslide on Vashlijvari slope in dynamics with new cracks appeared
Landslide on the Vashlijvari slope in Tbilisi is in dynamics and new cracks appeared, said Tea Godoladze, Director of the Earth Science Institute and Seismic Monitoring Center. Fortification works carried out cannot keep up the land mass.
Tbilisi City Hall says that no new cracks emerged in the landslide zone. Old cracks were filled with clay, which washed away by the influence of snow and rain that is a natural process and requires periodic filling. The slope is under constant monitoring.