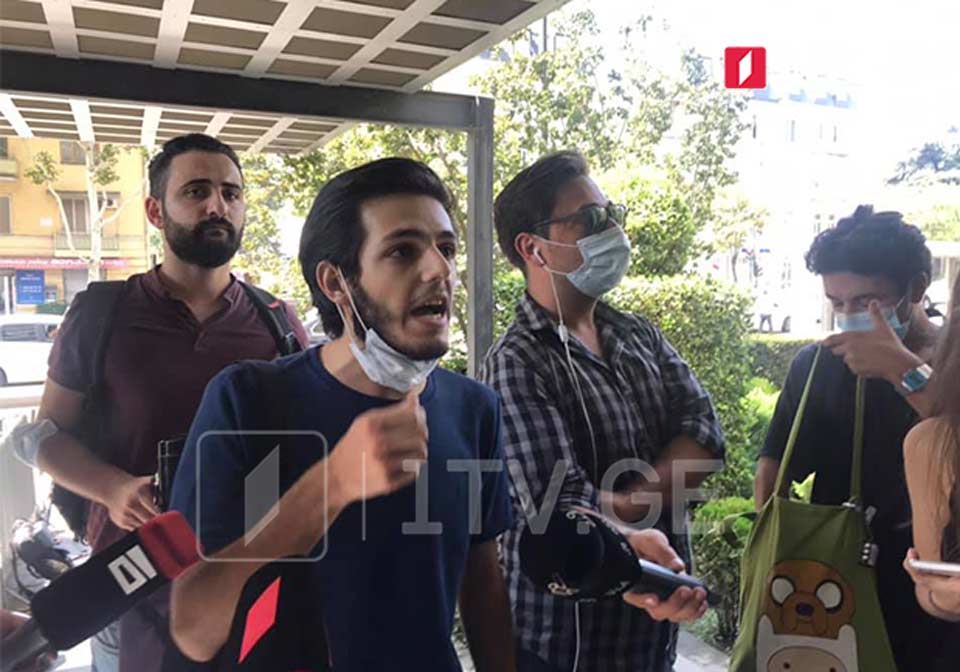 Labour party rallies against public transport suspension
Labour Party's Tbilisi mayoral candidate Mikheil Kumsishvili and party members rallied against public transport suspension at Tbilisi City Hall on Wednesday.
Protesters entered the building but security officers made them leave the area.  The police detained the party's vice-mayoral candidate Mamuka Jugeli. Protester's say Jugeli was arrested after he called the police officer a "slave."
The situation has calmed down for now.
Interagency Coordination Council extended public transport suspension till September 13 due to an epidemiological situation.