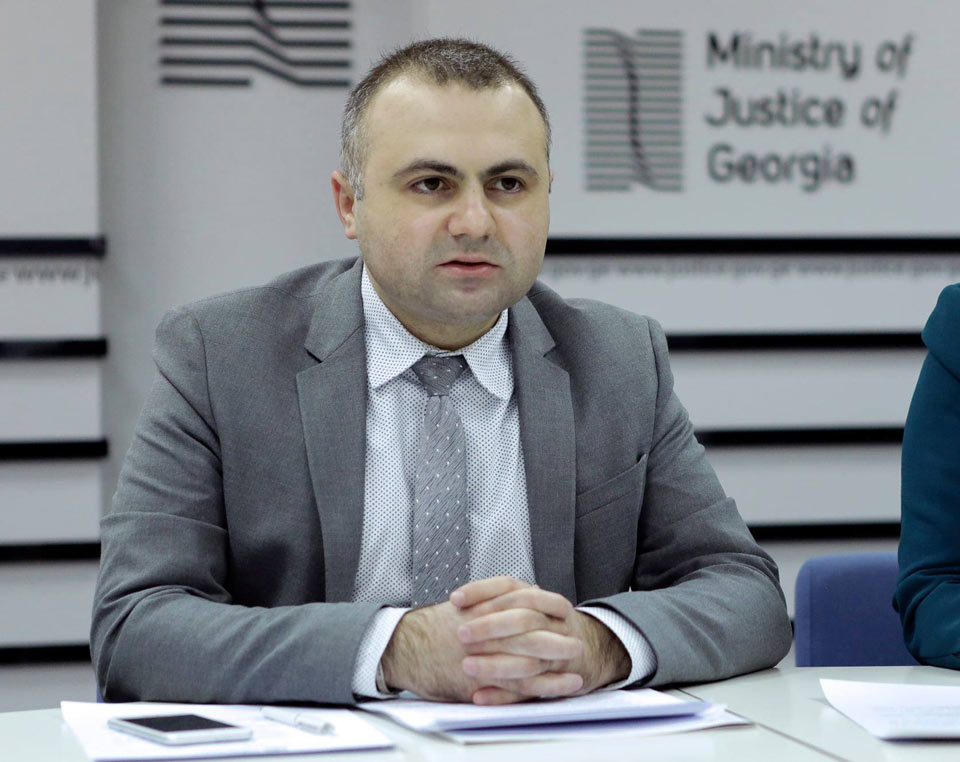 Justice Ministry to receive official letter from Strasbourg Court
Georgian Deputy Minister of Justice Beka Dzamashvili said the Ministry received an official letter from the Strasbourg-based European Court of Human Rights (ECHR) on November 19 after the Minister proposed jailed ex-president Mikheil Saakashvili's transfer to Gori Military Hospital.
According to Dzamashvili, in the letter, the Strasbourg court called on the applicant to immediately stop the hunger strike and urged Georgia to consider the report issued by the team of doctors on 17 November.
"The court also found that the measures imposed on both parties were independent and unconditional, indicating to the applicant that any preconditions for ending the hunger strike were inadmissible," said Beka Dzamashvili.
As the Deputy Justice Minister explained, after Mikheil Saakashvili was taken to the Gori hospital, the Ministry of Justice sent interim information to the Strasbourg court twice.
"After the prisoner was transferred to Gori Hospital and is being successfully treated for his post-hunger-strike period, the instructions given to both sides by the European Court have been fulfilled. The Ministry of Justice has already sent interim information to the Strasbourg court twice and the final information will be sent in due time," Beka Dzamashvili said.
Jailed ex-president Mikheil Saakashvili was transferred from the Gldani N18 prison infirmary to Gori Military Hospital late last night. He has been on a hunger strike since October 1.