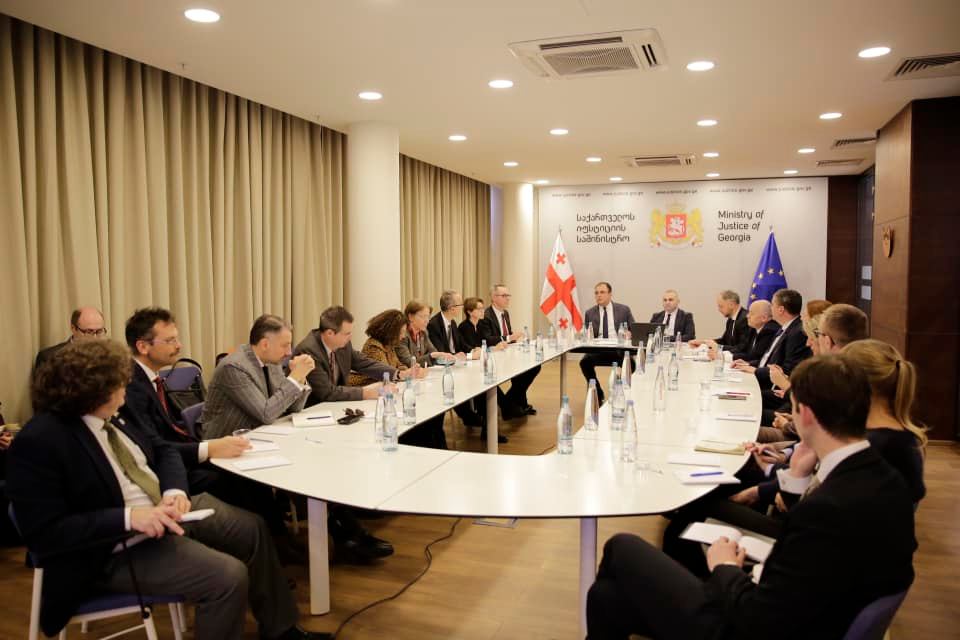 Justice Ministry briefed diplomatic corps about Saakashvili's conditions
The Ministry of Justice provided information regarding Mikheil Saakashvili to representatives of the diplomatic corps, the Justice Ministry reported.
The representatives of the EU Delegation, EU member states and the US Embassy attended the meeting.
"During the meeting, representatives of the diplomatic corps were provided with detailed information about Mikheil Saakashvili's conditions, medical treatment since his placement in the penitentiary system.
Maximum transparency is a priority for the Justice Ministry and the public, and all interested parties will be kept updated on the situation," the information reads.