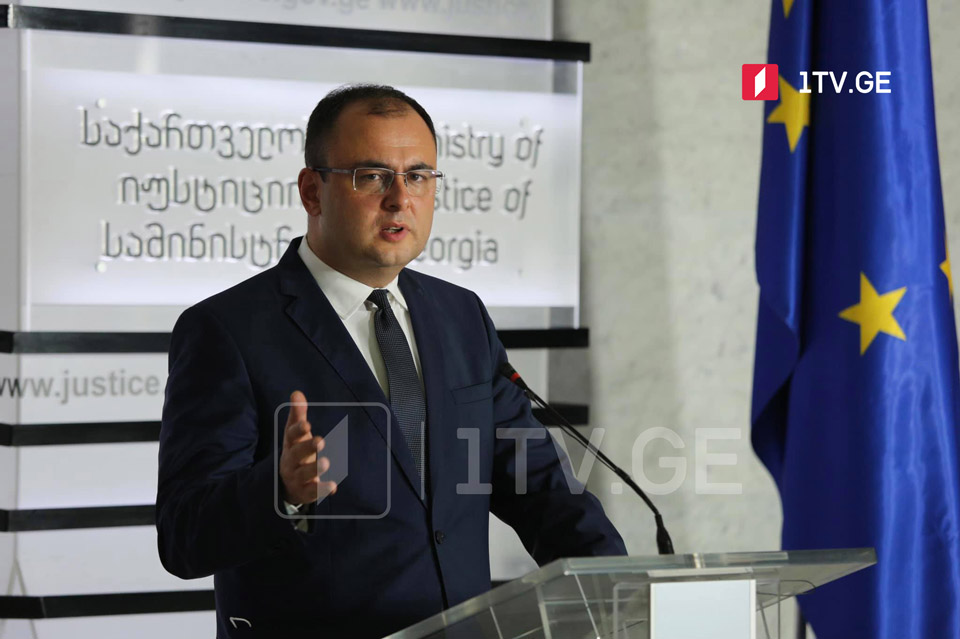 Justice Minister proposes ex-president's transfer to Defense Ministry's Military Hospital
Justice Minister Rati Bregadze proposed to transfer jailed and hunger-striking ex-president Mikheil Saakashvili to the Military Hospital of the Georgian Defense Ministry.
"Taking into account the interests of human life and health, and to execute the decisions of the European Court of Human Rights, which prisoner Saakashvili refuses to follow at the advice of obstructive political forces, we propose Saakashvili's transfer to Giorgi Abramishvili Military Hospital of the Defense Ministry.
This is the place where his health and security will be ensured on part of the government. With this decision, we protect not only the health and life of Mikheil Saakashvili but other hunger-striking people. After completion of medical treatment, Mikheil Saakashvili will be taken to Rustavi N12 Prison," Rati Bregadze said.
Justice Minister also urged the opposition to refrain from any kind of provocation that would prevent Saakashvili's transfer and obstruct the medical personnel's work. Otherwise, he said, the prisoner would be returned back to the N18 prison infirmary and any law violator would be strictly punished by the law.
The group of physicians, who visited ex-president Mikheil Saakashvili at the Gldani N18 prison infirmary last night, evaluated his health state as "critically acute" and strongly recommended his transfer to a civic multi-profile clinic.
Jailed ex-president Mikheil Saakashvili has been on a hunger strike since October 1.