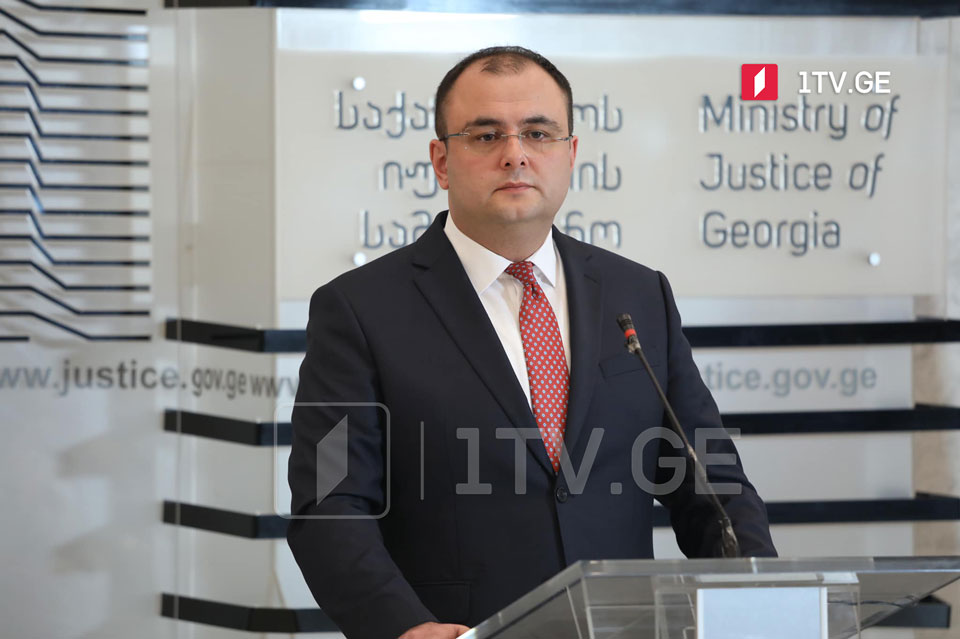 Justice Minister: As per National Forensics Bureau, Empathy center diagnoses over Saakashvili not reliable
Georgian Justice Minister Rati Bregadze on Thursday said as per the conclusion of Levan Samkharauli National Forensics Bureau, jailed ex-president Mikheil Saakashvili's diagnoses by the Empathy center, an Anti-torture watchdog, was not reliable.
As Bregadze noted, "the situation surrounding Mikheil Saakashvili is always subject to some speculation."
He explained that Special Penitentiary Service decided to apply the Forensics Bureau after Saakashvili's lawyers appealed to the court over jail term postponement, citing ex-president's health state.
"On 8 December, 2022, the Special Penitentiary Service applied to the Levan Samkharauli National Forensics Bureau to establish the complete truth in the case, if the diagnoses were scientifically credible and infallible and in line with the Georgian legislation.

On 26 January, 2023, we received a conclusion over [Saakashvili's] psychiatric, gastroenterological and neurological diagnoses, saying that the Empathy center diagnoses are not reliable and infallible," the Minister asserted.
Bregadze added that the findings would be presented to the court.