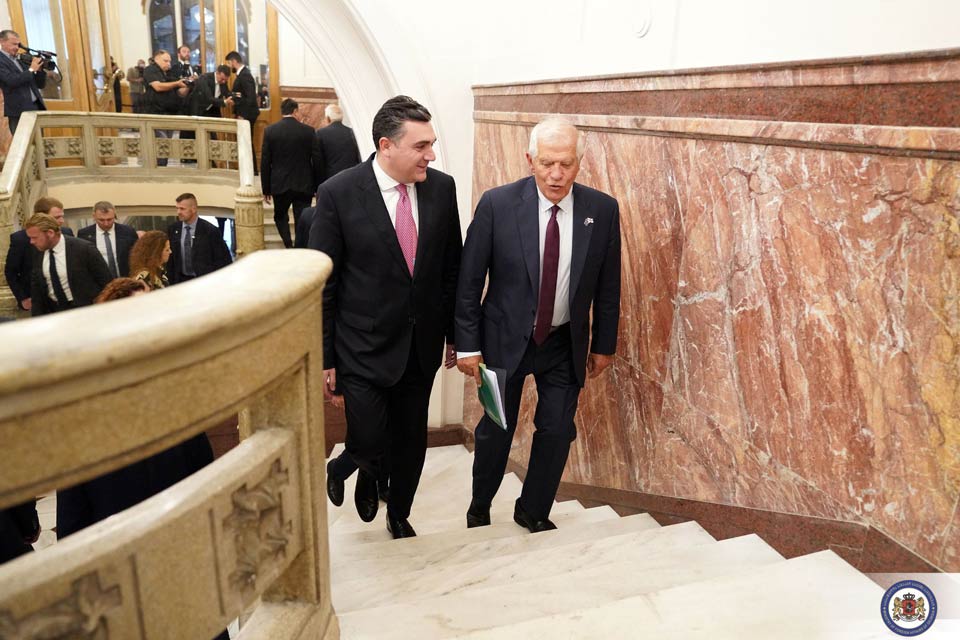 Josep Borrell: EU stands ready to help Georgia meeting 12 priorities
Josep Borrell, High Representative of the European Union for Foreign Affairs and Security Policy, echoed the meeting with Georgia's Minister of Foreign Affairs Ilia Darchaishvili, on Twitter.
As Borrell mentioned, the European Union is ready to help Georgia fulfil its 12 priorities
"Started my day discussing Georgia's European integration path, including the importance of increasing foreign policy alignment and wider regional matters with Foregn Minister Ilia Darchaishvili.
The EU stands ready to help you meeting the 12 priorities. We are fully committed to support Georgia's EU aspirations," Josep Borrell tweeted.
Started my day discussing Georgia's European integration path, incl importance to increase foreign policy alignment & wider regional matters with FM @iliadarch.

The EU stands ready to help you meeting the 12 priorities. We are fully committed to support Georgia's EU aspirations. pic.twitter.com/N4TuAOrsnV

— Josep Borrell Fontelles (@JosepBorrellF) September 8, 2023