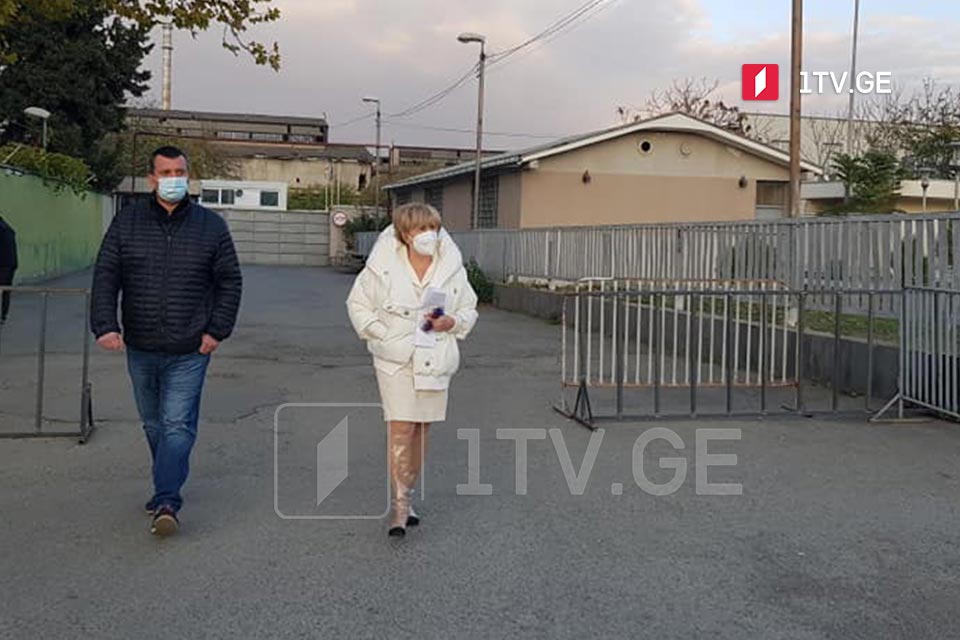 Jailed ex-president's mother appeals to Ukrainian President to ensure Saakashvili's return to Ukraine
Jailed ex-president Mikheil Saakashvili's mother Giuli Alasania appealed to the President of Ukraine Volodymyr Zelensky in a video address on Mikheil Saakashvili's office Facebook page to ensure his return to Ukraine.
Giuli Alasania stressed she is in despair because her son is getting killed in front of her eyes. She notes that Saakashvili requires special medical treatment to survive after a 35-day hunger strike.
According to Giuli Alasania, nobody in the government cares about Saakashvili's health, and the only place they offer is the prison infirmary lacking the needed medical equipment and staff.
"I sincerely count on your support, people of Ukraine, and Ukrainian MPs. I apply to the Ukrainian government and, first of all, President Zelensky," Giuli Alasania said.
Law enforcers arrested Mikheil Saakashvili in the Georgian capital of Tbilisi on October 1. He has been on a hunger strike since the very first day of his arrest. It is noteworthy that Saakashvili is a citizen of Ukraine and is heading the Executive Reform Committee of Ukraine from 2020.