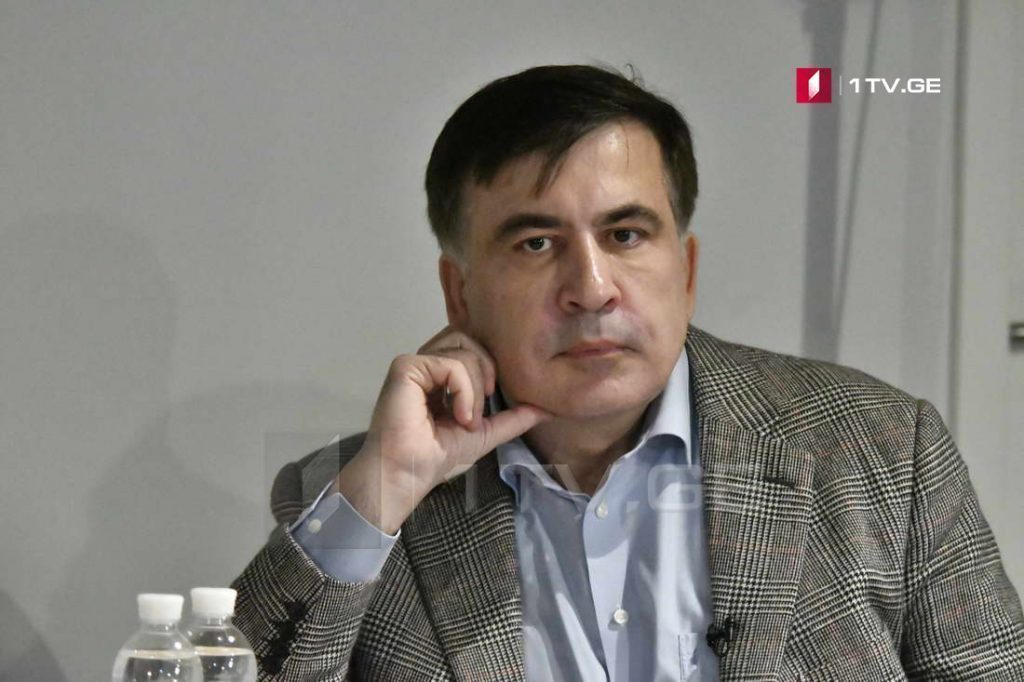 Jailed ex-president to call for high attendance for October 14 rally
"Although my health state worsens day by day, I will not quit hunger strike because it is a weapon in my hands to continue the struggle," jailed Georgian ex-president Mikheil Saakashvili said in a letter.
In front of the Rustavi prison, Saakashvili's lawyer Dito Sadzaglishvili publicly read out a letter calling for people to join the October 14 rally to demonstrate that Georgian society has dignity. "Unjust and mean regime sneers at us every day. We should respond to humiliation attempts with active moves," Saakashvili claimed.
Ex-president said he wished to be free before the runoffs to protect the inevitable victory. However, this, first of all, required a high number of people on the rally day and rational activities afterwards.
"Only with self-sacrificing and active civil standpoint, we will save the country and get tangible results, including with my respect," Mikheil Saakashvili stated.
Some opposition parties announced in advance that they would not join the UNM protest.
The opposition United National Movement (UNM) will organize a large-scale protest rally in Tbilisi on October 14 in support and solidarity with imprisoned ex-president Mikheil Saakashvili, who has been on hunger strike since the very first day of his arrest.