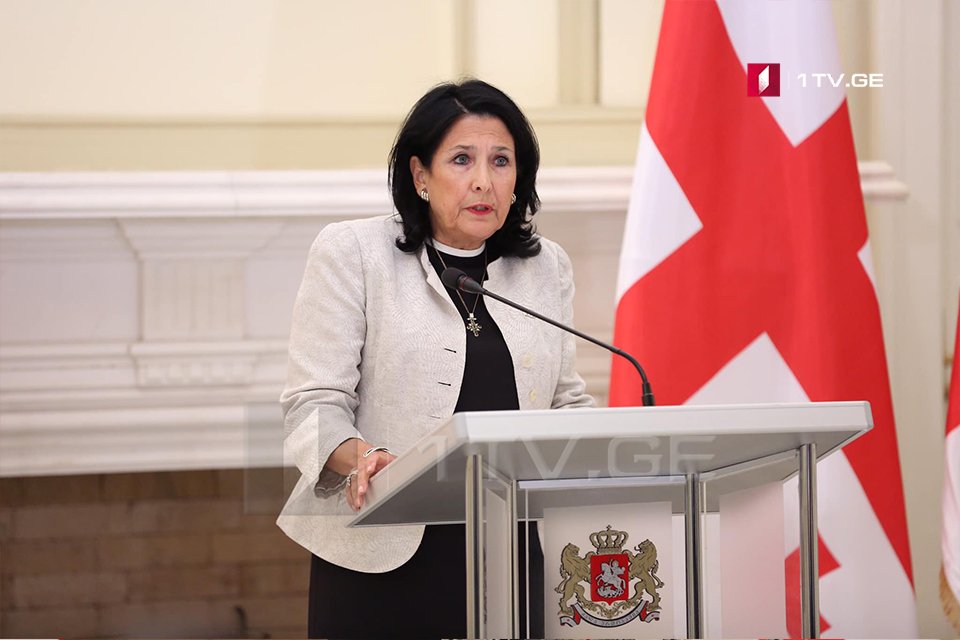 Interior Minister tells President Russian tourists left Georgia
Georgian President Salome Zourabichvili said she received a promise from Minister of Internal Affairs Vakhtang Gomelauri that a family member of Russian Foreign Minister Sergey Lavrov, who planned to celebrate his wedding in Georgia, left the country.
According to the President, Georgian society won but the problem remained unresolved. She urged the government not to "irritate people."
President said the government was responsible to protect state borders and it had to know who entered the country's territory.
"I call on the authorities to shortly introduce the lists of our partner countries with names of sanctioned persons and to guide with these lists at state borders so that no one enters.
This is required to protect the country, which is at threat for its geo-political location and should be protected more than European countries, which are located farther and are better protected. This is what the government should do," President said at the briefing.