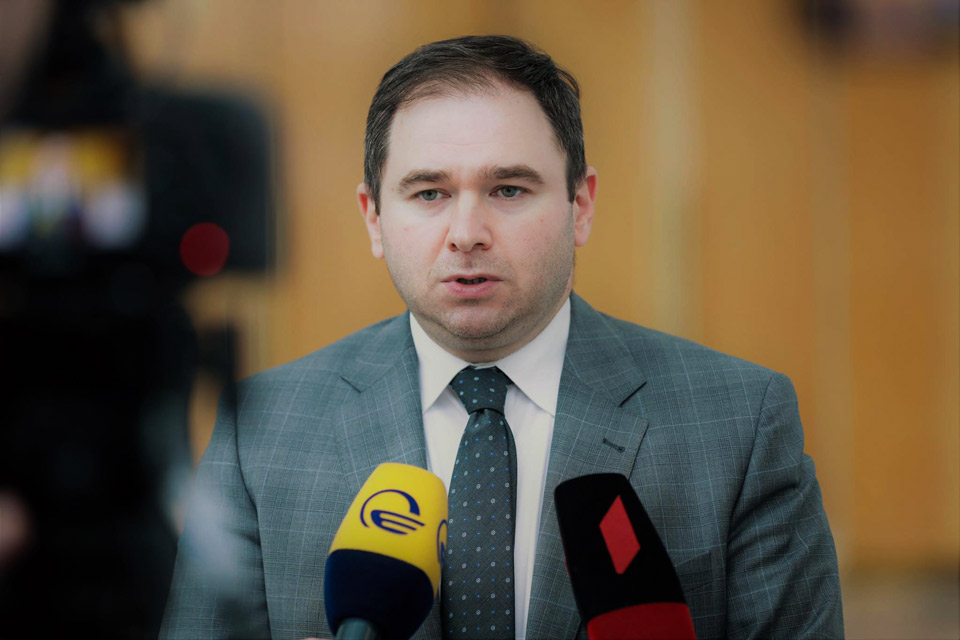 Interest in Georgia in the UK is very high, Chair of Foreign Relations Committee says
"It is very important that the United Kingdom, as one of the leading and leading countries in the world, is a strategic partner of Georgia. "We have once again received very clear confirmation that the UK will continue to support Georgia in the areas of institution building, defense and security, as well as the development of trade," said Nikoloz Samkharadze, Chairman of the Foreign Affairs Committee. He said the fact that the UK was a strategic partner for Georgia was very significant.
Nikoloz Samkharadze noted that the meetings and discussions in London focused on security issues, Georgia's NATO integration process and current developments around Ukraine.
According to Nikoloz Samkharadze, there is a great interest in Georgia in Great Britain.
"Interest in Georgia in the UK is very high and the level of awareness is very high. They know very well not only about the ongoing processes in Georgia, but also about the ongoing events in the Black Sea and in our region in general," Nikoloz Samkharadze said.
The official visit of the Speaker of Parliament to the UK ended today, although the parliamentary delegation plans to continue their meetings with representatives of the Chamber of Commerce and academia of the Diplomatic Corps accredited in the UK.
The Georgian parliamentary delegation includes Chairman of the Foreign Relations Committee Nikoloz Samkharadze, Head of the Parliament Speaker's Office Levan Makharashvili and MPs Nino Tsilosani, Giorgi Khelashvili and Teona Akubardia.