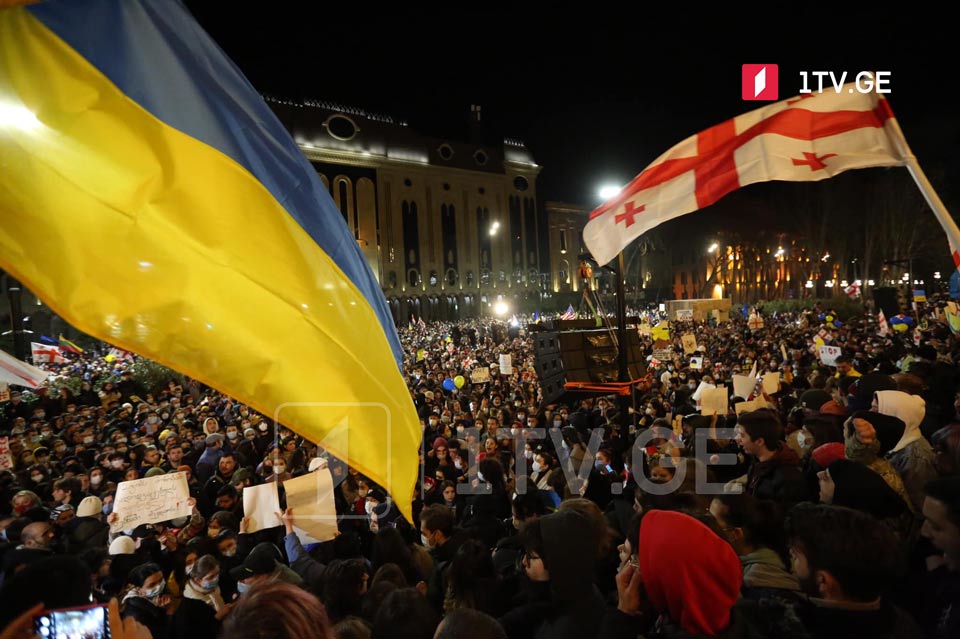 In Pictures: Solidarity rally for Ukraine underway outside Georgian Parliament 
A rally is underway in front of the Georgian Parliament to demonstrate solidarity with Ukraine.
Politicians, civil activists, and ordinary citizens protest against the Russian invasion of Ukraine.
Earlier similar rallies were held in the Georgian cities of Batumi, Ozurgeti, and Gori.