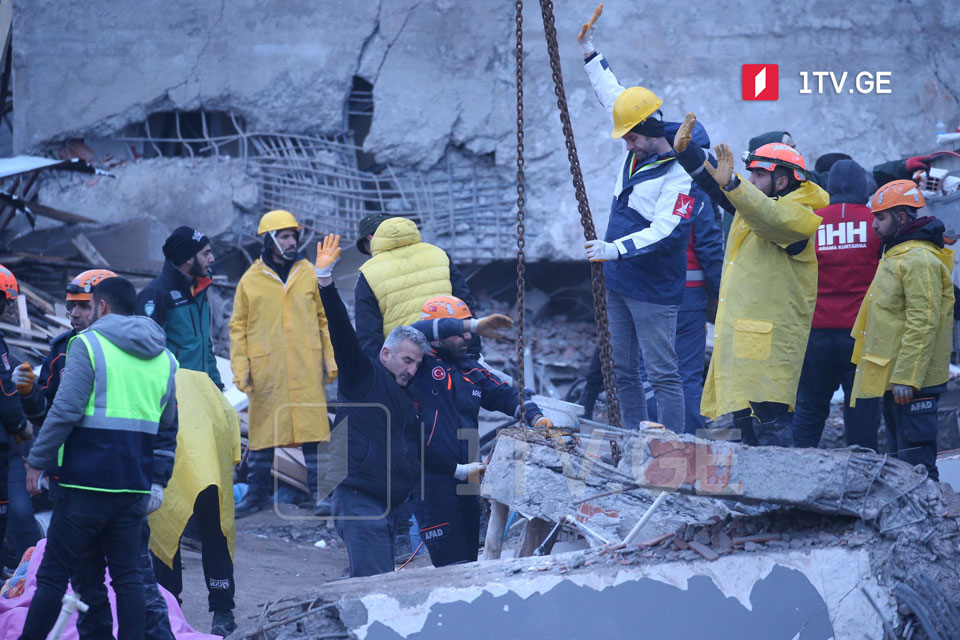 In Pictures: GPB crew films earthquake-hit Turkey
The GPB First Channel camera crew, which includes Nodar Chachua, Giorgi Kikvadze, Irakli Gedenidze, and Paata Gotsadze, is in Turkey, where rescue efforts are ongoing after a 7.7 magnitude earthquake jolted southern Turkey on February 6.
Turkey's earthquake death toll has increased to 3,549, with 21,103 wounded across ten provinces. Georgian Ambassador Giorgi Janjghava stated that six Georgian nationals are being sought. The embassy also confirmed the deaths of two citizens.