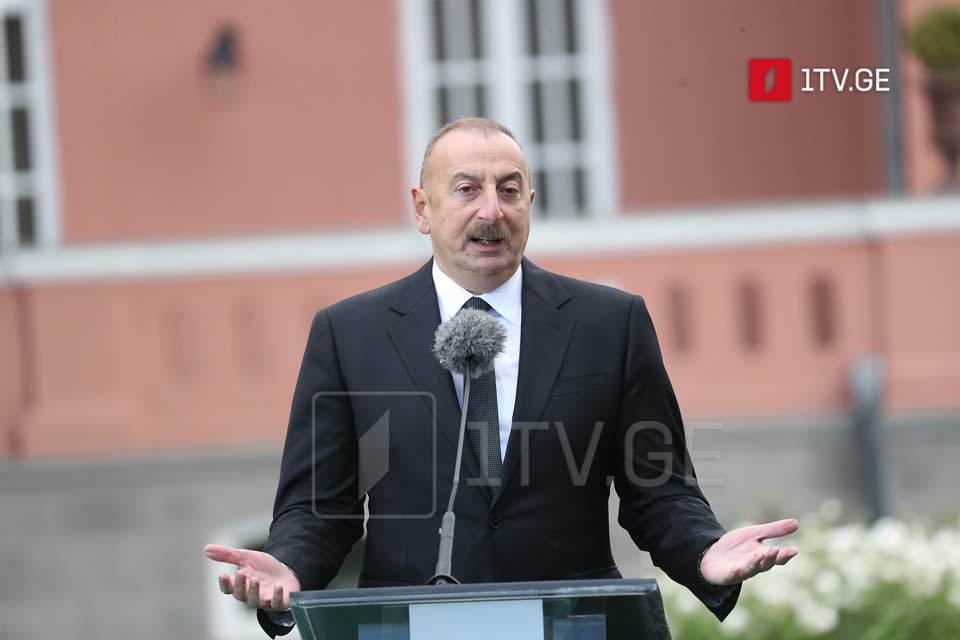 Ilham Aliyev: Exports via BTC pipeline to surge; we also intend to use Baku-Supsa pipeline
Azerbaijan will ramp up natural gas exports to Europe to at least 20 billion cubic meters (bcm) by 2027, Azerbaijani President Ilham Aliyev said during a joint press point with Georgian Prime Minister Irakli Garibashvili on Monday.
"New issues will be discussed. The exports through the Baku-Tbilisi-Ceyhan (BTC) pipeline will surge. We also intend to use the Baku-Supsa oil pipeline, which is now inactive but which we intend to reactivate," Aliyev continued.
Azerbaijan also plans to sell energy to foreign markets, and "our route will definitely pass through Georgia," he said in a hope that Georgia and Azerbaijan will successfully cooperate in this regard.
Alluding to the trade turnover between Georgia and Azerbaijan, which in Aliyev's words is soaring, "Azerbaijan has invested three billion dollars in Georgia, and we believe that these will be mutually beneficial investments."
Ilham Aliyev has arrived in Georgian capital Tbilisi this morning for a working visit.
After viewing the Heritage of Karabakh Khanate exhibition at Château Mukhrani, Mtskheta Municipality, Aliyev and PM Garibashvili have made press statements.