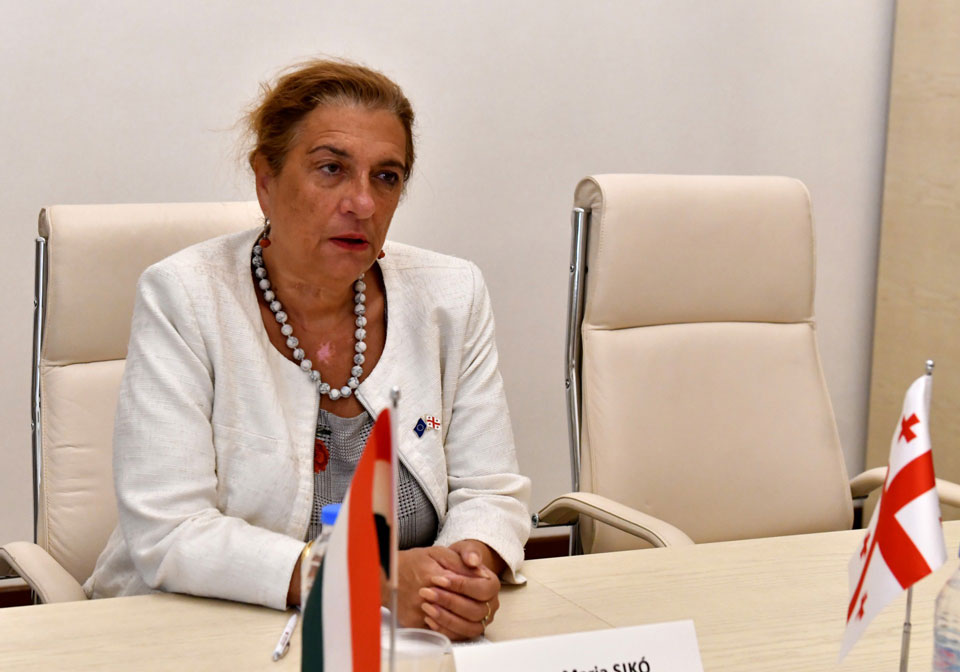 Hungarian Ambassador hopes Georgia joins EU soon since nation achieved significant progress
Hungary has always supported Georgia in every way in the Euro-Atlantic integration process, Hungarian Ambassador to Georgia, Anna Maria Sikó, said after the ceremony handing NATO contact embassy status to the British and Romanian embassies.
According to the Ambassador, Hungary actively supports Georgia in implementing EC's 12 recommendations.
"We think that Georgia has done a great deal. We are very supportive of what is being done now regarding the 12 recommendations. We always say, do look upon what is done. The glass is always half full, not half empty.
The most important thing is to go in the right direction. We all know that all of Georgia is in the same way, wanting to go in the same direction, and this country, which is so close to my heart, very soon, I hope, will be there at the table in the European Union.
When we were candidates to be members of the European Union, we expected to be heard, we expected to be free, we expected to be sovereign and to be the same as everybody, to be members all around the round table equal. So Georgia will be there, a member of the round table," Anna Maria Sikó stated.
A NATO contact embassy status has been granted to the British and Romanian embassies. A ceremony, attended by diplomats, Georgian authorities and NGOs, was held at the Polish Embassy in Georgia.