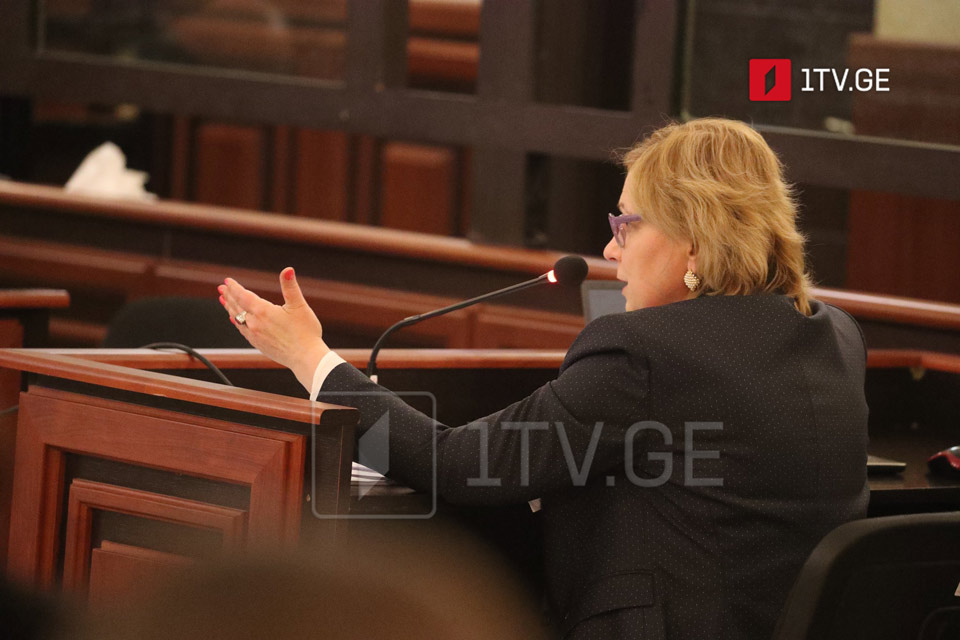 Hearing into Saakashvili's case held amid heated dispute
Tbilisi City Court is questioning the head of the Empathy centre, Mariam Jishkariani, over former president Mikheil Saakashvili's jail term postponement.
Mariam Jishkariani indicated in her testimony that Saakashvili's condition is critical and that he cannot serve a term and expressed her displeasure with several queries addressed by employees of the penal service, causing a commotion during the session.
"Jishkarian verified the validity and legitimacy of her findings and supported the stance of her diagnosis," said Mikheil Saakashvili's lawyer, Shalva Khachapuridze.
"Previously, experts who could supply extensive information were contacted. Following that, I believe it is possible to question three to four witnesses during the day, which might result in three to four sessions to deliver a ruling in this case," the lawyer stated.
Saakashvili has been in jail for more than a year, convicted of abuse of power while in office.