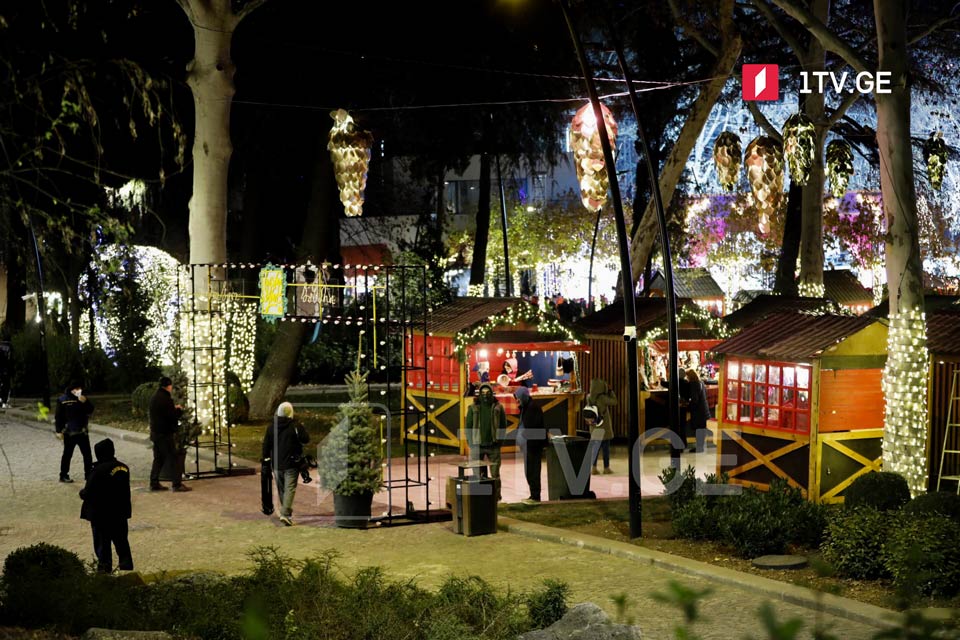 Grand concert wraps up New Year activities in Tbilisi
A grand concert organized by the Tbilisi City Hall at the Dedaena Garden wrapped up the 2022 New Year activities in Tbilisi.
Deputy Tbilisi Mayor Andria Basilaia attended the concert. He thanked all individuals and entrepreneurs, who were involved in organization of the concert.
Georgian singers and musical bands participated in the concert. The Quintessence group, Shavnabada ensemble and singer Giorgi Sukhitashvili performed Ossetian and Abkhazian songs for the audience.
Rusa Morchiladze was the author of the multi-genre musical program. This year New Year festive events were held with the slogan Let Us Love Each Other.