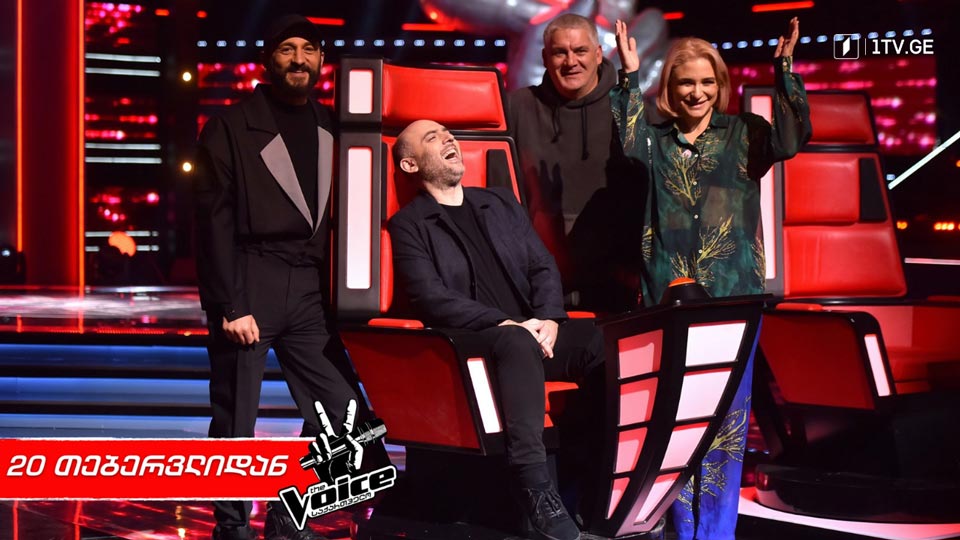 GPB to kick off The Voice Georgia on February 20
Georgian Public Broadcaster will air the first show of The Voice Georgia on February 20.
Earlier this week, a hundred unique viewers virtually joined the first show from the Facebook group and virtually watched contesters performing before the judges.
The audience can virtually watch the program recording process and obtain a place on screen via Zoom.
In a bid to attend the online recording process, a person should join the Facebook group (The Voice • საქართველოს მაყურებელი) to follow the Zoom link shared before the show.
Attendance is limited to 100 places. Additional attendees would be able to join the show recording if someone leaves the Zoom.
The Voice Georgia judges are Stepane Mghebrishvili, Nikoloz Rachveli, Niaz Diasamidze, and Salome Korkotashvili.