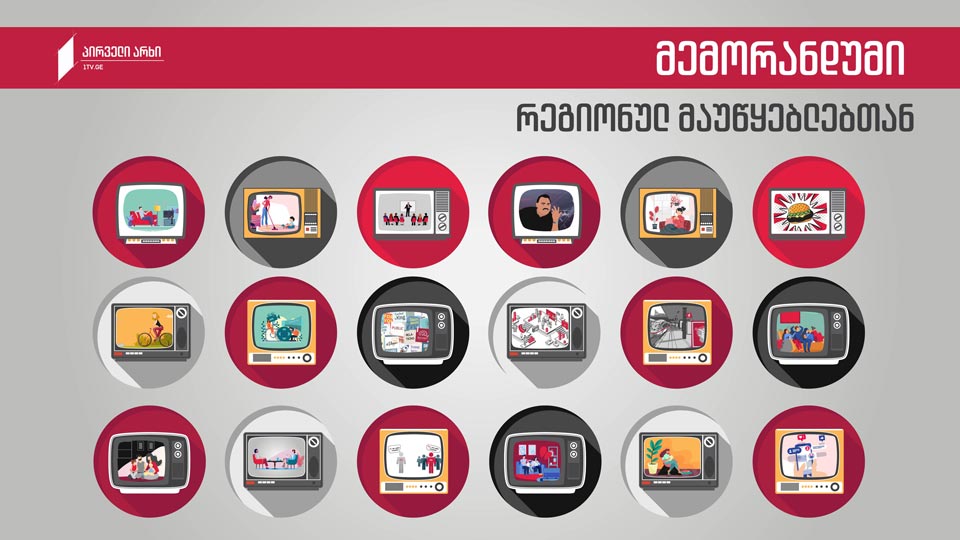 GPB, Regional Broadcasters keep up cooperation
Cooperation within the memorandum signed between the Georgina Public Broadcaster and the Alliance of Regional Broadcasters continues.
GPB First Channel allowed the regional media to air the Georgian documentaries and short feature films, the copyright owned by the GPB.
"GPB First Channel actively works to promote the audiovisual industry in the region, be it co-production with various studios, content sharing or the advertising time purchase from regional media outlets," said Tinatin Berdzenishvili, GPB General Director.
Alliance of Regional Broadcasters unites 29 broadcasters. GPB First Channel provides Azerbaijani and Armenian language products to the regional TV stations Farvana, ATV 12 and Marneuli TV free of change for broadcasting following the memorandum.
"Cooperation with the Public Broadcaster is important for us. European practice shows that public broadcasters work closely with regional media outlets. We are glad that similar cooperation exists in Georgia, allowing our viewers access to multiple products," said Avtandil Gvelebiani, the Chairman of the Alliance of Regional Broadcasters.
GPB First Channel signed a memorandum of cooperation with the Alliance of Regional Broadcasters in 2021.