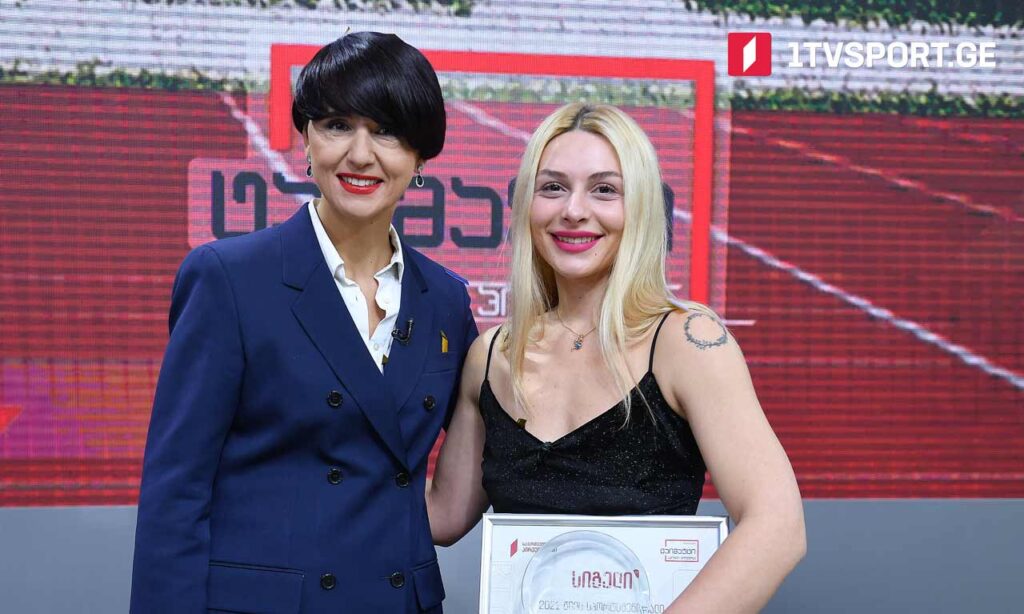 GPB names Nini Tibilashvili best female athlete of 2021
Wheelchair fencer Nini Tibilashvili, the first Georgian female athlete who won a medal in Paralympic games, has been named as the best female athlete of 2021 by GPB First Channel program Time Out on Friday.
GPB Director General Tinatin Berdzenishvili handed over the prize to Nini Tibilashvili.
"I believe Nini Tibilashvili is a real star, the pride of our country. GPB is everywhere where Georgia is. GPB marks the 65th jubilee and I think it is a very honorable award from us," Tinatin Berdzenishvili underscored.
Nini Tibilashvili won silver at the Tokyo Paralympic on August 25 this year. She thanked Georgian First Channel for the award, "for always being by our side and sharing our success."