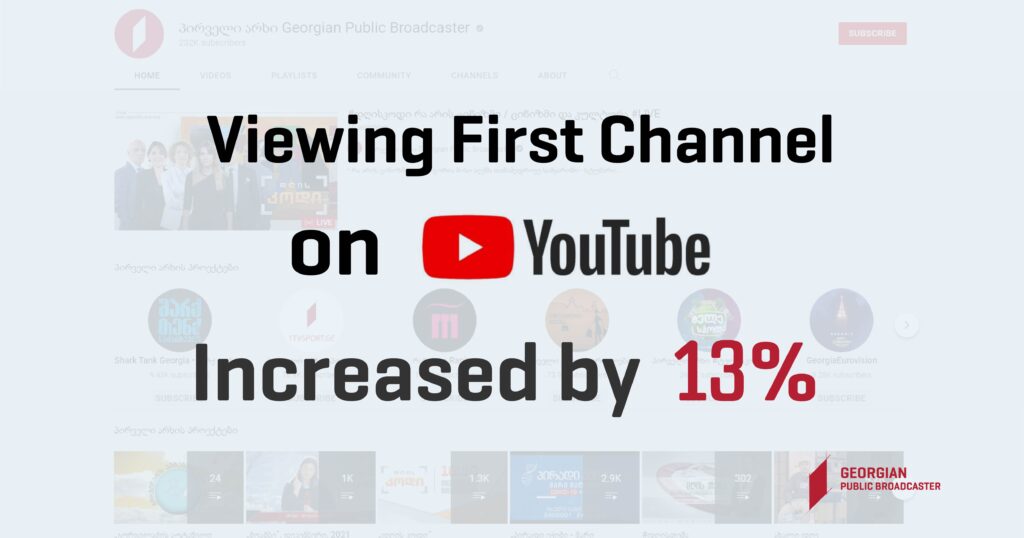 GPB First Channel's Youtube scores 13% view statistics rise
GPB First Channel's Youtube channels see growing view statistics in 2021 compared to 2020.
Video viewing statistics increased by 13%, amounting to more than 111.5 million views, while viewing duration soared by 37 %, totalling more than 12 million hours.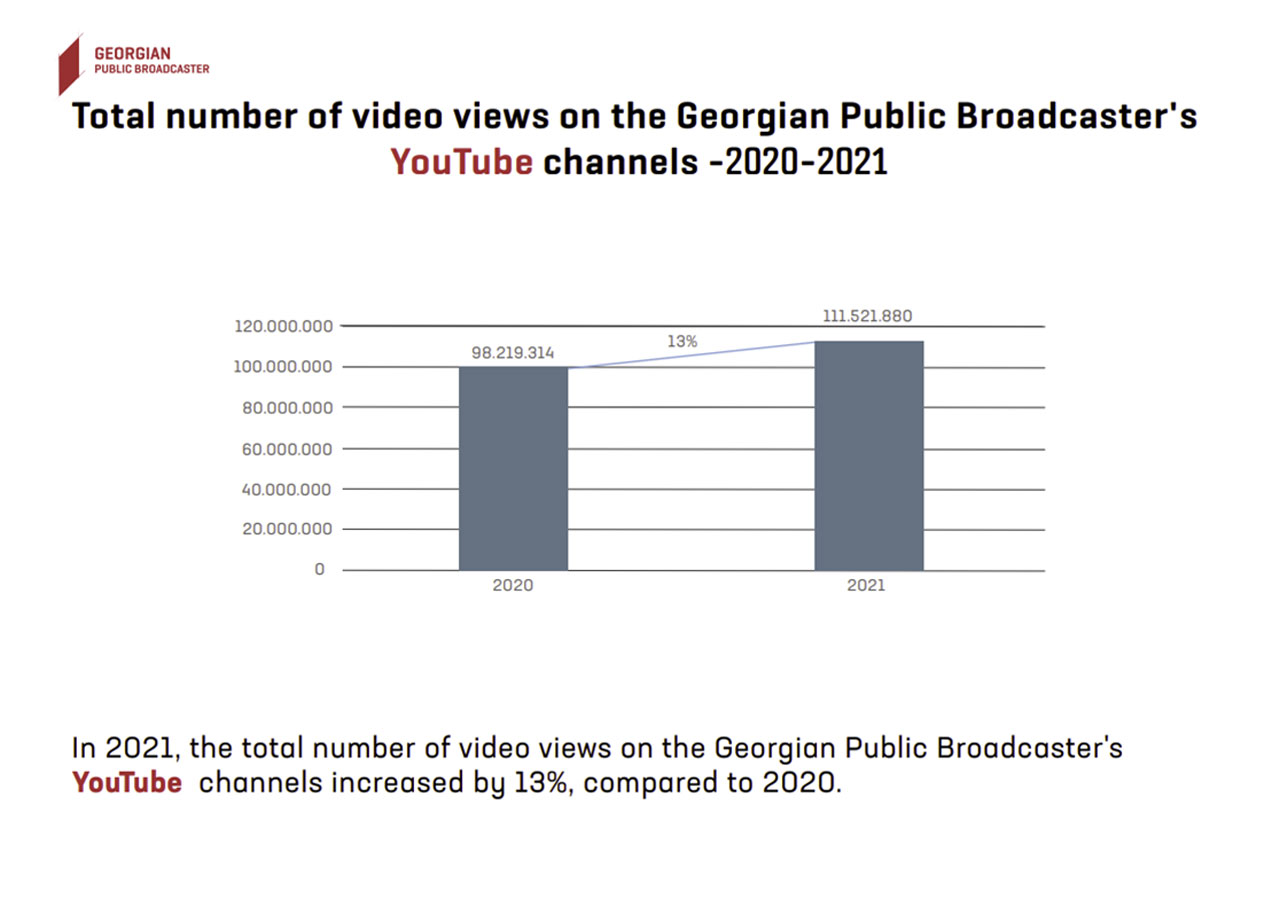 Delivering GPB products to the audience through various platforms is strategically important for Georgian Public Broadcaster, for which it actively uses new media. The study claims online media is the best way to spread the word.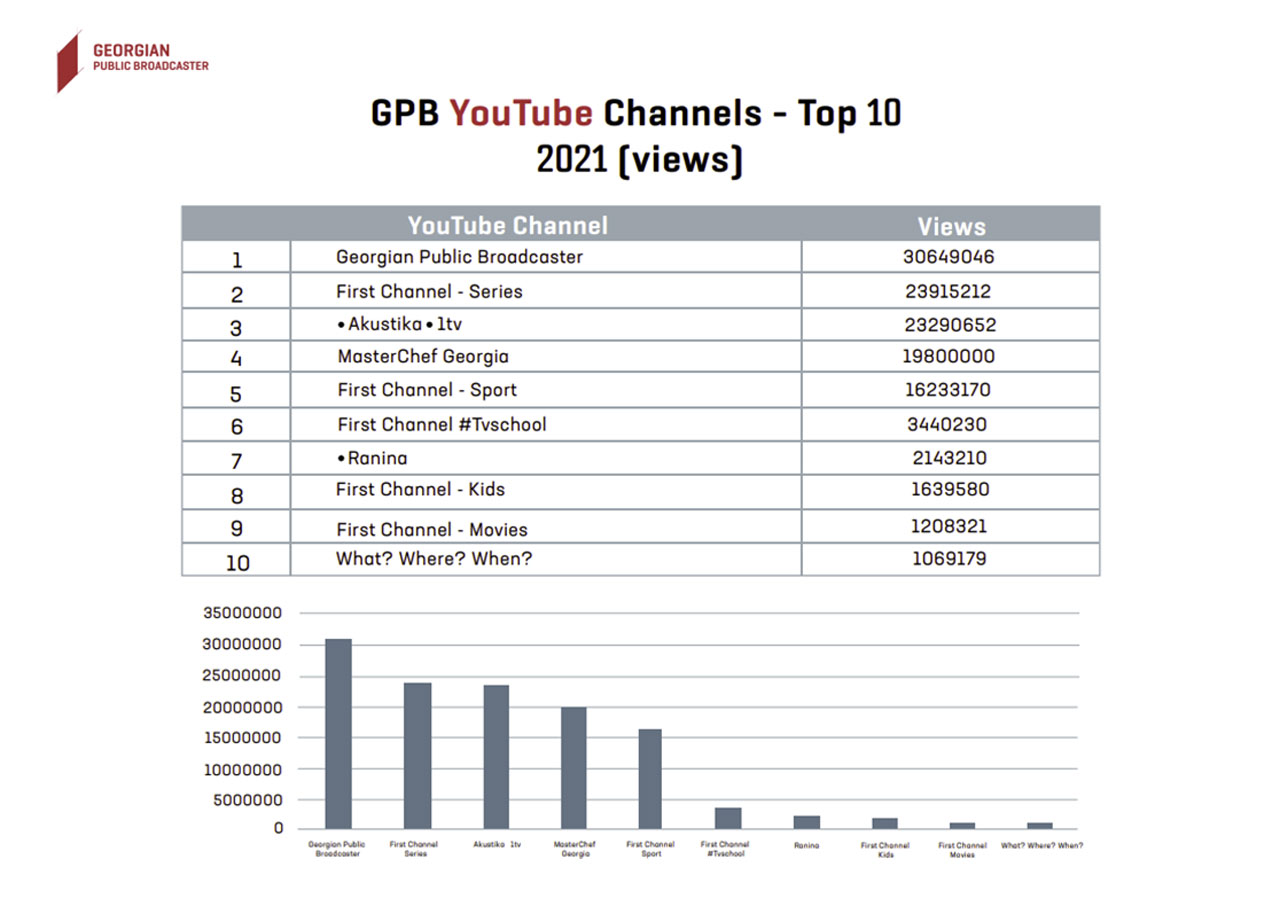 A primary or secondary source of information about current events in the country for 68.4 per cent of the audience is the Internet, among them, 62.7 per cent receive information mainly from social media.
Georgian Public Broadcaster plans to invest more resources in new technology platforms based on rapid and operational responses from the epicentre of events; further develop online platforms (Vod, SVOD) and ensure universal access.