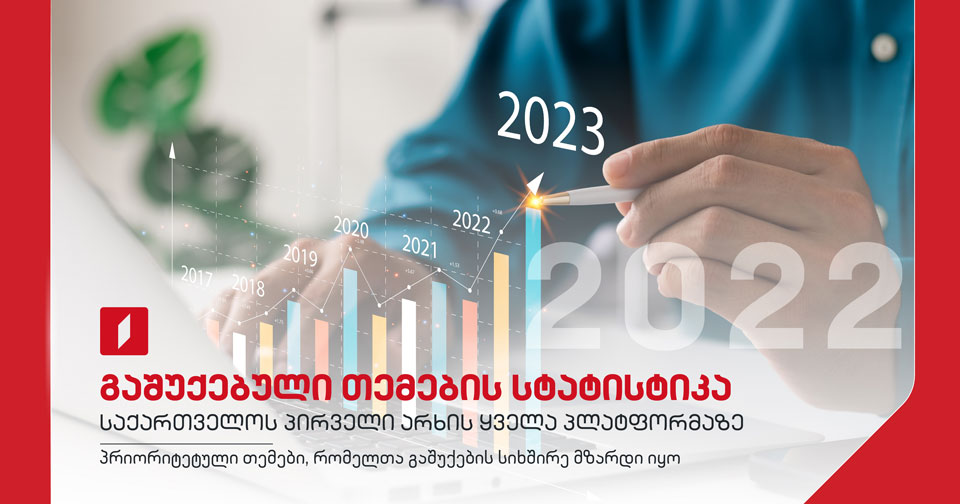 GPB First Channel publishes covered topics statistics
GPB First Channel on Wednesday published the statistics of the covered topics. This data indicates which topics have seen an increase in the frequency of coverage year-over-year.
The coverage frequency of most of the priority topics increased in 2022 compared to the previous year. There has been a significant increase in time spent covering the ongoing war in Ukraine, foreign policy, and EU integration.
Aside from socioeconomic topics, the coverage frequency of civil society and international economic issues has increased.
Since 2019, Georgian Public Broadcaster, as a responsible and accountable media outlet, has been producing statistics on topics covered across all channels. Data is collected using a custom-designed internal monitoring system based on programme priorities, and the information is organised into 13 primary and 132 sub-directions that are frequently updated.
The monitored programme also measures the subjects covered. Data is processed based on gender and representation.