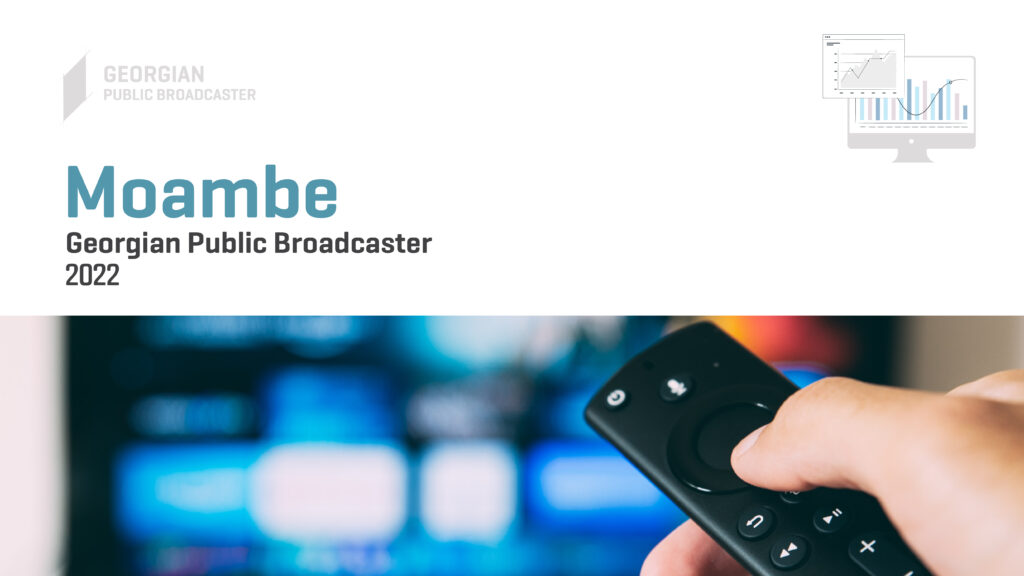 GPB First Channel publishes covered subjects statistics
GPB First Channel has published the internal monitoring-based statistics of subjects covered in all editions of the Moambe bulletin.
Moambe covered about 9,948 subjects between April 1 and June 30, 2022, the monitoring results revealed. The data disclosed numbers of appearance of the subject during Moambe bulletin.
Below are the ten most frequently covered individuals:

As a responsible and accountable media, the Georgian Public Broadcaster has been conducting internal monitoring via its specially-created program since 2019. The monitoring program measures covered subjects and classifies regularly updated data, including by both gender and representation, into 13 key and 132 sub-areas.