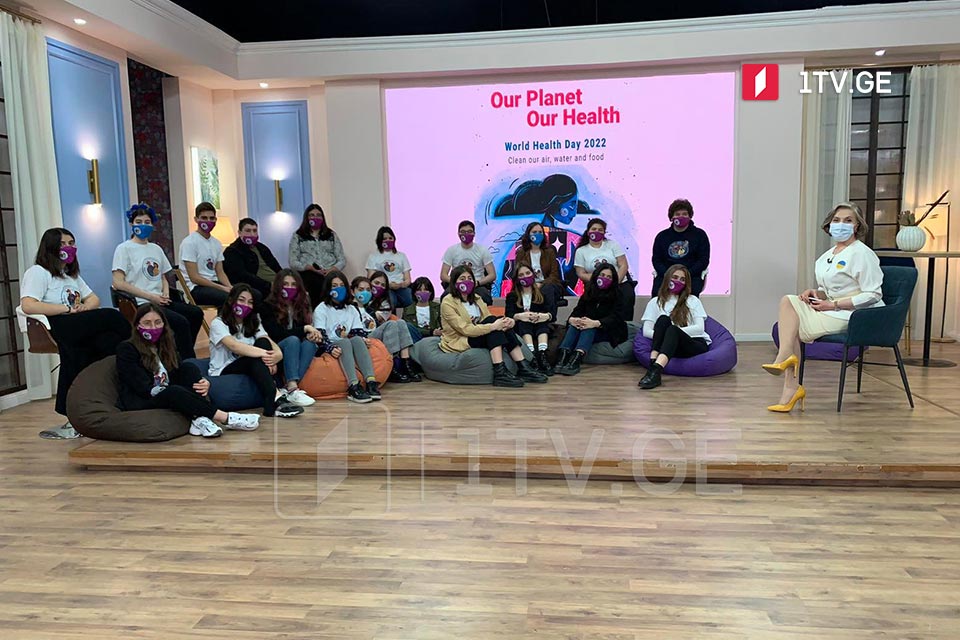 GPB First Channel for promoting a healthy lifestyle
Mari Malazonia, author and host of the GPB First Channel medical TV Piradi Ekimi (Personal Physician) program, has joined the Involvement of Adolescent Volunteers in Responding Pandemic Challenges project. NGO Helping Hand organizes the project in partnership with UNICEF and USAID. It aims to prevent the spread of COVID-19 among adolescents by promoting hygienic measures and a healthy lifestyle.
Mari Malazonia shared the essential information with youngsters and answered their questions during today's program.
"Establishing and promoting a healthy lifestyle is the most important priority of the GPB First Channel, especially during the pandemic. The Public Broadcaster is always ready to engage with international partners in activities aimed at promoting a healthy lifestyle," said Tinatin Berdzenishvili, GPB Director General.
A total of 150 young people from all over Georgia join forces as volunteers to promote COVID-19 prevention practices in 63 municipalities of Georgia. The youngsters organize meetings and discussions through youth clubs to raise awareness on hygiene practices and infection prevention and control measures.