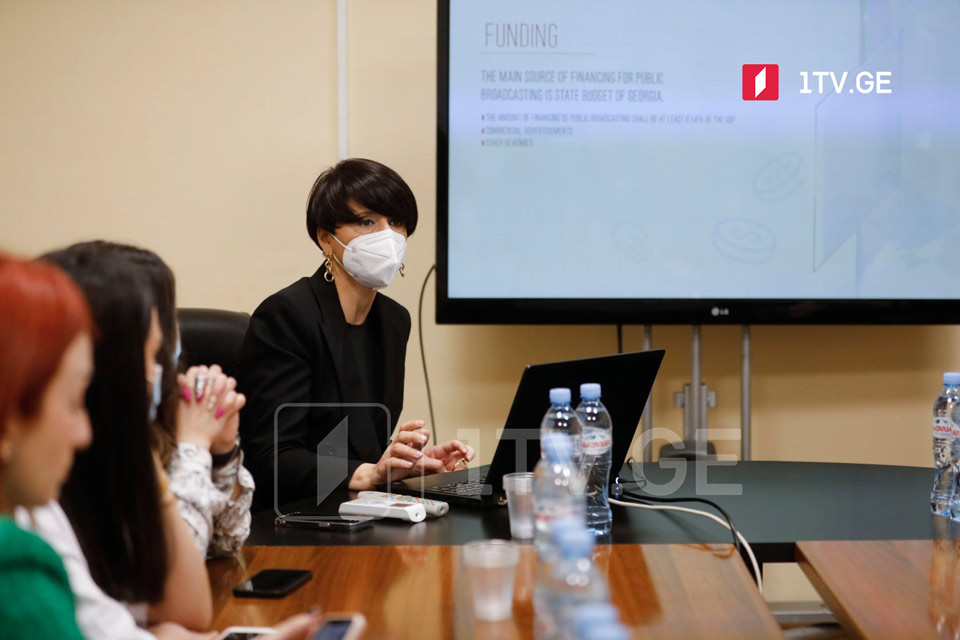 GPB Director-General meets Armenian delegation
General-Director of the Georgian Public Broadcaster (GPB), Tinatin Berdzenishvili hosted the Armenian delegation.
The delegation includes representatives of the media, civic sector, experts, executive and legislative authorities (working on reforms planning and implementation).
The guests visited the GPB studios and became familiar with the working principles of the integrated newsroom.
"Georgian Public Broadcaster is an active member of the family of European broadcasters and closely cooperates with the world leading broadcasters. Public Broadcaster serves as a good example of development of the European-model media in our region. Sharing interesting experience is always useful," said GPB Director-General.
Within the framework of the visit, meetings are planned to be held with the Georgian media experts, Communications Commission, Public Defender's Office and non-governmental organizations.
A meeting is scheduled within the scope of "Armenia-Georgia Policy Dialog" Project funded by the American foundation "National Endowment for Democracy."
Organizers of the activity are "Pubic Movement Multinational Georgia" and the educational center "For Equal Rights" (Armenia).