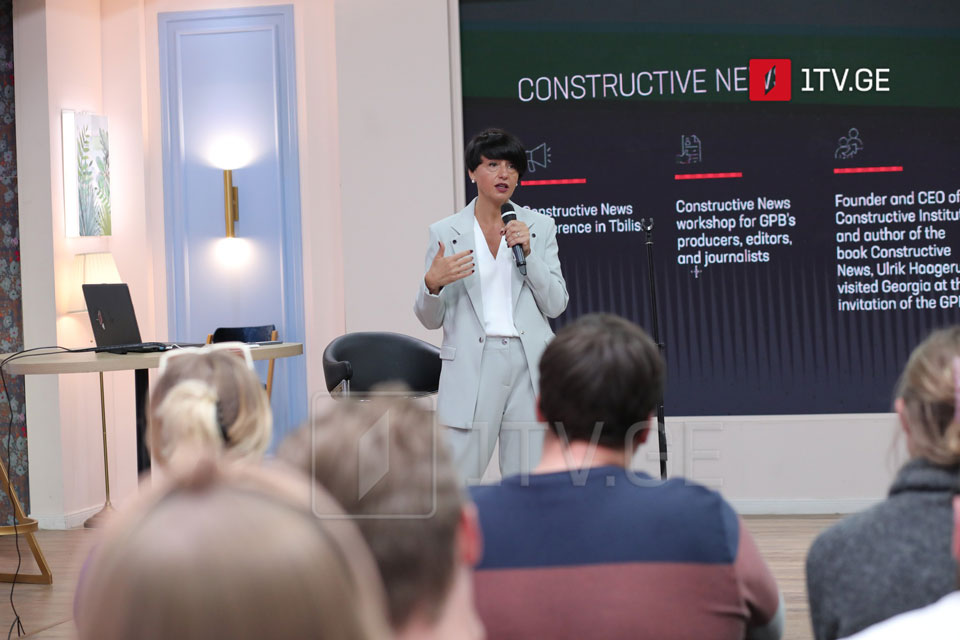 GPB Dir/Gen hosts Danish journalists
The Georgian Public Broadcaster (GPB) Director General, Tinatin Berdzenishvili, hosted a meeting with journalists from Denmark who were on an introductory visit to Georgia.
Danish journalists visited the Georgian Public Broadcaster's First Channel to learn about its workflow and how GPB uses a constructive journalism approach.
Constructive journalism, as practised by the Georgian Public Broadcaster, is a new trend that has emerged in Western European countries.
"We've been conversing about constructive journalism and its importance in building a democratic state for a long time. Constructive Journalism Institute in Western Europe was founded by Ulrik Haagerup in Denmark. This type of journalism is employed in all newsrooms, and it solves all of our questions. The project of retraining journalists will continue with the assistance of the European Broadcasting Union since Public Broadcaster is the cornerstone of democracy, and constructive journalism implies progress toward democracy," GPB Director General stated.