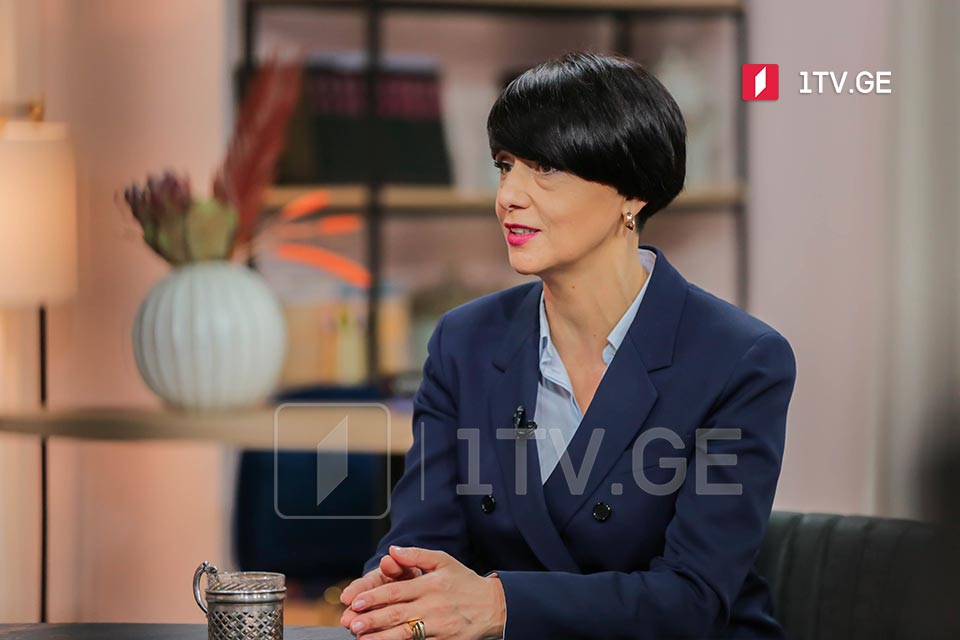 GPB Dir/Gen Bedrzenishvili promises diverse spring TV season
Tinatin Berdzenishvili, Georgian Public Broadcaster (GPB) Director General, announced the new diverse programming for the spring TV season.
"Unfortunately, the ongoing war in Ukraine made the adjustments and GPB First Channel's spring season has been modified and adapted to the new reality. Some modified TV programs will go on air a bit later, although we keep offering an updated, diverse content to our loyal viewers. We keep covering developments in Ukraine on our TV, radio and online platforms," GPB Director General Tinatin Berdzenishvili said in Dghis Kodi (Day Code) Program on Monday.
Tinatin Berdzenishvili highlighted the distinguished start of the new seasons of musical project Ranina and culinary mega-show MasterChef, and announced that the GPB First Channel kicks off the new Georgian TV series Beyond Love at 10 PM tonight.
Berdzenishvili elaborated on the Shark Tank Georgia, noting that the "new season of the project is much more adventurous than the previous one".
"We are proud of what we have, but keep growing and working on new projects, being interesting for the GPB and the society. All our products, completed, ongoing or upcoming, serve our declared values. We want the audience to follow us on this great journey," Berdzenishvili added.