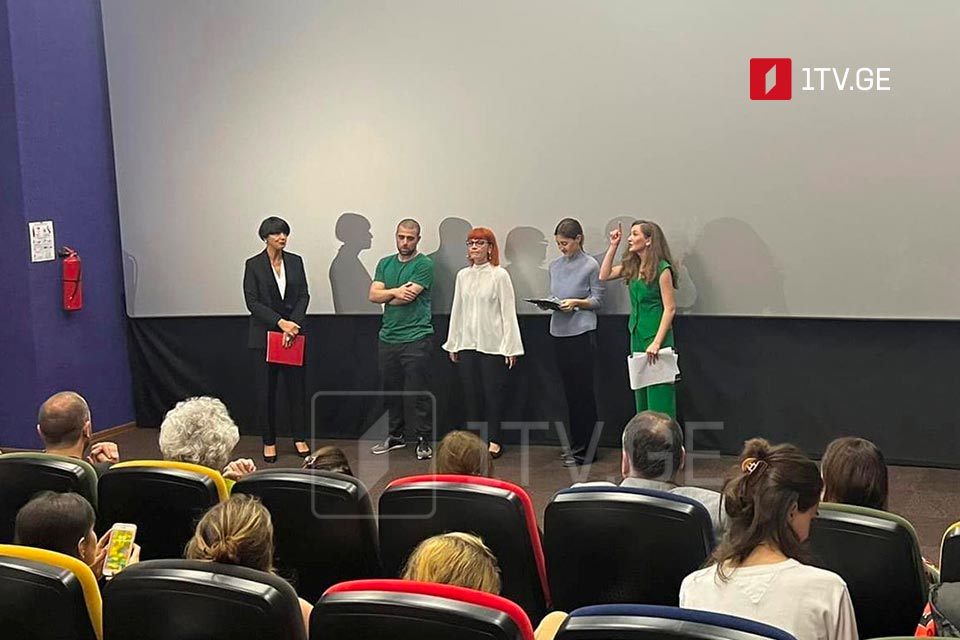 GPB Dir/Gen awards International Short Film Festival winners
Tinatin Berdzenishvili, Director General of Georgian Public Broadcaster (GPB), awarded Best Screenplay winners Grigol Janashia and Tina Lagidze with GPB's cash prize of GEL 5,000 on Thursday at the International Short Film Festival in Georgia's western city of Kutaisi.
"Georgian Public Broadcaster constantly supports directors, producers, and all other members of the film industry," Tinatin Berdzenishvili asserted.
She emphasized the symbolic significance of holding the film festival in Kutaisi.
"Especially for short films, when it is the debut work of an author whose life should take a different path. That is why the GPB First Channel is here. It is here for directors, producers, and everyone else in the business. Besides the financial support, we morally help this industry as much as possible since it is our choice, and we have a strong desire to be where Georgian cinema is, just like we do in Georgian sports," Berdzenishvili stated.
GPB Director General promised that the Public Broadcaster would extensively cover the festival's triumphs.
The festival included films funded and produced by the Georgian Public Broadcaster.