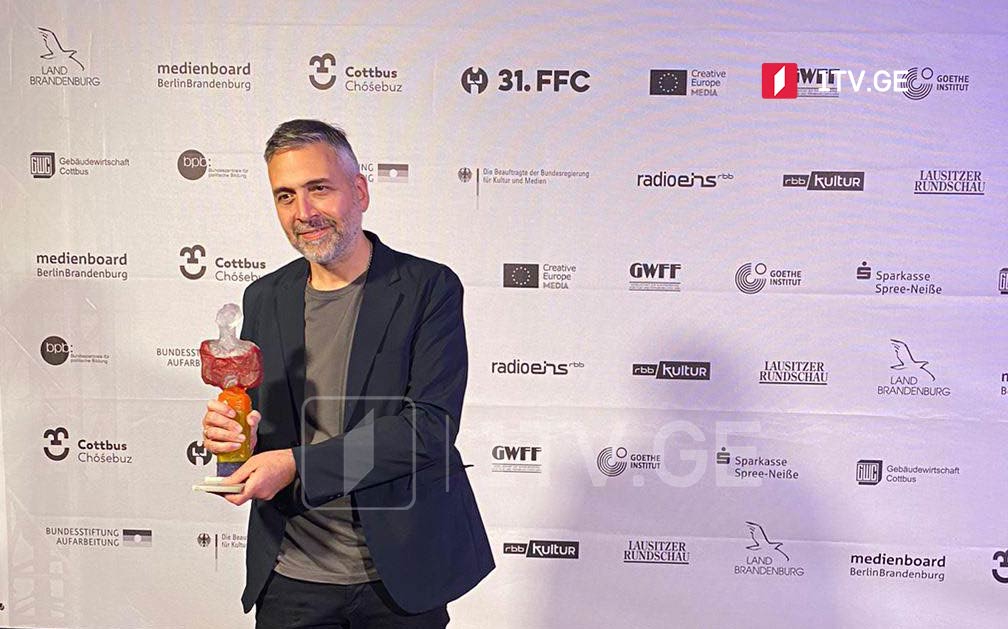 GPB co-produced Brighton 4th wins three prizes at Cottbus Film Festival
Brighton 4th by Georgian film director Levan Koghuashvili, co-produced by Georgian Public Broadcaster (GPB) won three prizes at Cottbus Film Festival, one of the most important film events in Eastern Europe.
Brighton 4th received a prize of the Ecumenical Jury, and FIPRESCI-Prize, while Levan Tediashvili received a prize for outstanding individual performance, amounting to 5,000 EUR, Levan Koghuashvili told GPB First Channel.
Georgia will submit Brighton 4th for Oscars and Golden Globes Awards. The film tells about a Georgian wrestler living in emigration. Twice Olympic Champion Levan Tediashvili plays the main character in it.
Koguashvili builds his script around the Georgian wrestler embarking on a mission to rescue his son from debt incurred in gambling in Brooklyn. Brighton 4th was the last role for Kakhi Kavsadze, a Georgian actor who died on April 27.
Brighton 4th has recently won three awards at the 20th-anniversary edition of the internationally renowned Tribeca Film Festival in New York.