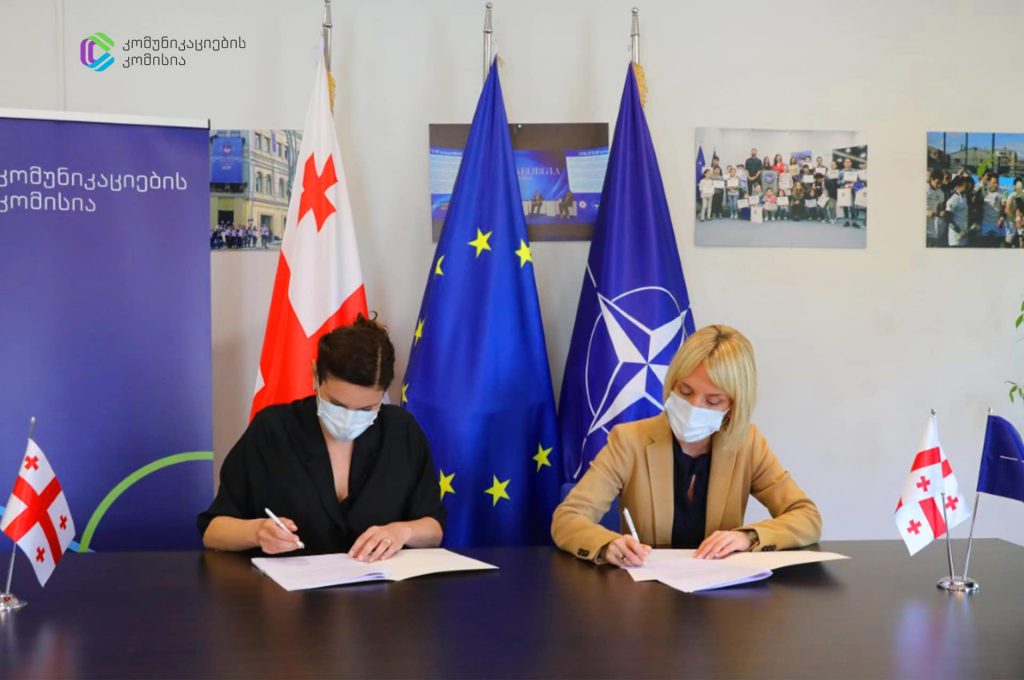 GNCC, NATO-EU Info Centre sign Cooperation Agreement
Georgian National Communications Commission (GNCC) and NATO-EU Information Centre will implement joint projects aiming to raise public awareness of the Euro-Atlantic integration path and developing media literacy.
The parties signed a Cooperation Agreement today.
"The agreement envisages effective work to raise public awareness of disinformation, European values ​​, and digital skills," GNCC said.