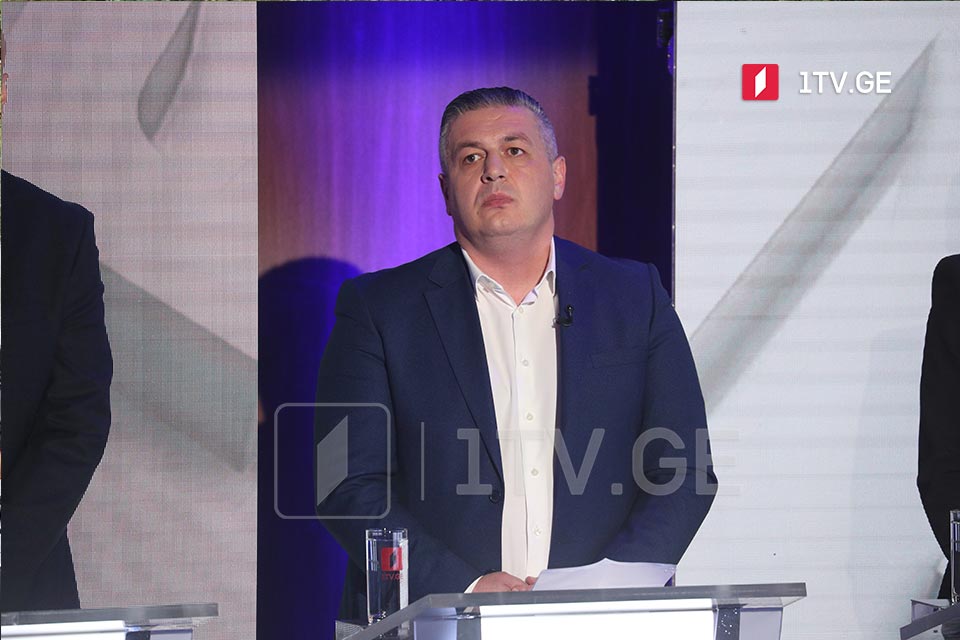 Giorgi Lomia urges GD not to mislead people
"Unfortunately, we have to participate in these elections in unequal conditions," the Alliance of Patriots of Georgia's Tbilisi mayoral candidate Giorgi Lomia said live on GPB First Channel's program Debates 2021.
"They (GD) lie when say there is free and equal election environment. You tailored the elec code to your own interests. Therefore, do not deceive and mislead people," said Giorgi Lomia.
On September 21, 2021, GPB First Channel hosted debates among all the Tbilisi mayoral candidates, including Tamar Kekenadze – Third Force- Strategy Aghmashenebeli #1; Giorgi Lomia – David Tarkhan-Mouravi, Irma Inashvili – Alliance of Patriots of Georgia #8; Ana Bibilashvili – Lelo #9; Mikheil Kumsishvili – Shalva Natelashvili – Georgian Labor Party #10; Giorgi Kutateladze – Georgia #13; Teimuraz Bobokhidze – Mamuli #15; Giorgi Laghidze – Giorgi Laghidze – Future Georgia #20; Arnize Richard Ogbunuju – Our United Georgia #23; Giorgi Gakharia – Gakharia – for Georgia #25; Ketevan Nakashidze – Mamuka Tuskadze – For Social Justice #29; Evgeni Ghviniashvili – Socialist Workers' Party #30; Zaza Khatiashvili – Free Georgia (Zaza Khatiashvili, Kakha Kukava, Grigol Jojua) #37; Kakha Kaladze – Georgian Dream – Democratic Georgia #41; Ana Dolidze – Ana Dolidze – For People 48; Giorgi Gachechiladze – Gachechiladze – Green Party #50. Nikanor Melia from the United National Movement, # 5, also took part in the debates but left after a one-minute of introduction speech.
The local elections are scheduled for October 2, 2021.