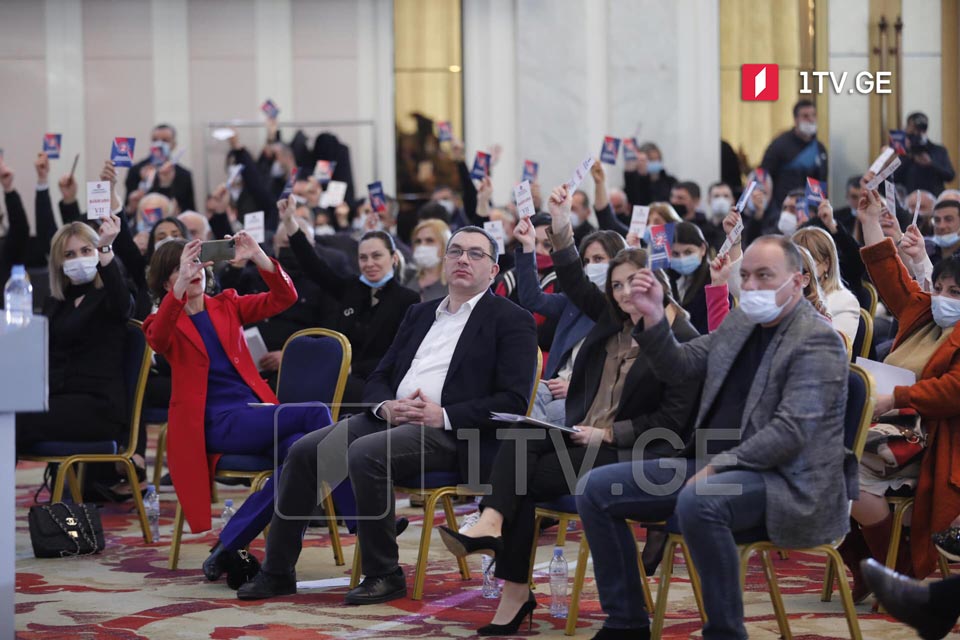 Giga Bokeria elected as Chairman of European Georgia
The Congress of the opposition European Georgia elected Giga Bokeria as Chairman of the party. Members of the party's Political Board were approved during the Congress.
Gigi Tsereteli will be Chairman of the Political Board, Giorgi Kandelaki – Foreign Secretary, Akaki Bobokhidze – General Secretary.
Davit Bakradze, Chairman of the opposition European Georgia party quit his post. He said he was taking timeout. Gigi Ugulava, one of the leaders of European Georgia also quit the party. Ugulava said his being in the party together with Giga Bokeria was impossible.