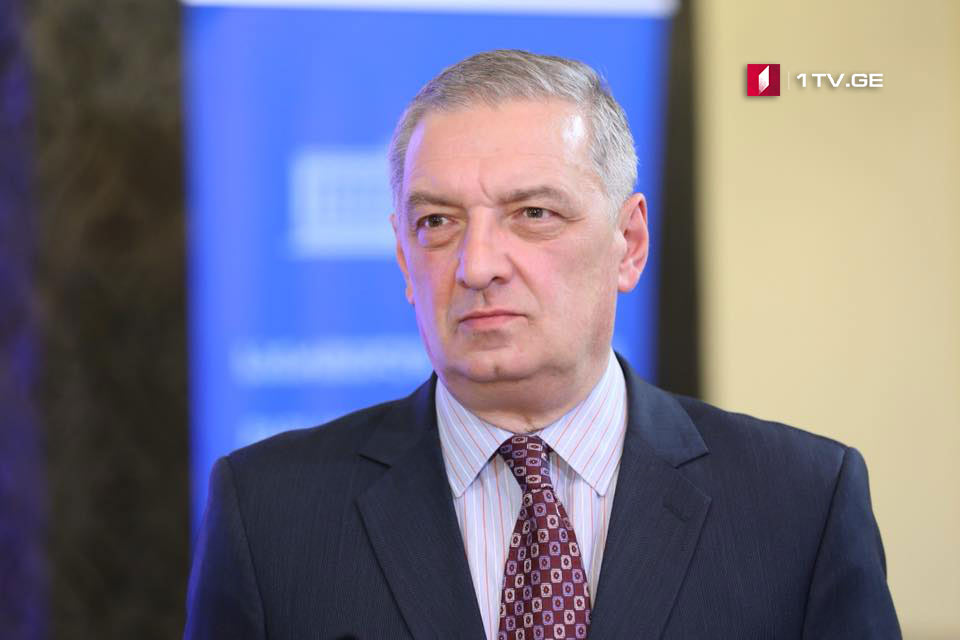 Gia Volski - European Union made a great statement
Parliament's Vice Speaker Gia Volski assessed the European Union's statement as "great." Gia Volski thinks Georgia needs to be monitored.
"Impossible to think that my party is 100 % honest.

If they observe and monitor the process, and make appropriate assessments, this will be conducive for us," Gia Volski stated.
Earlier today, the European Union resonated the recent sentencing of opposition leader Gigi Ugulava. The EU said "the circumstances around this verdict are not conducive to advancing the political dialogue aimed at a much needed depolarisation of the political situation in Georgia."
"The European Union is currently scrutinising closely the recent ruling by the Georgian Supreme Court in the case against opposition leader Gigi Ugulava.

Upholding the highest standards of judicial independence, fair trial and the rule of law is an essential commitment of Georgia under the EU-Georgia Association Agreement," The European Union said in its statement.
The Spokesperson added that the EU "continues to monitor all other trials in Georgia related to high profile cases."