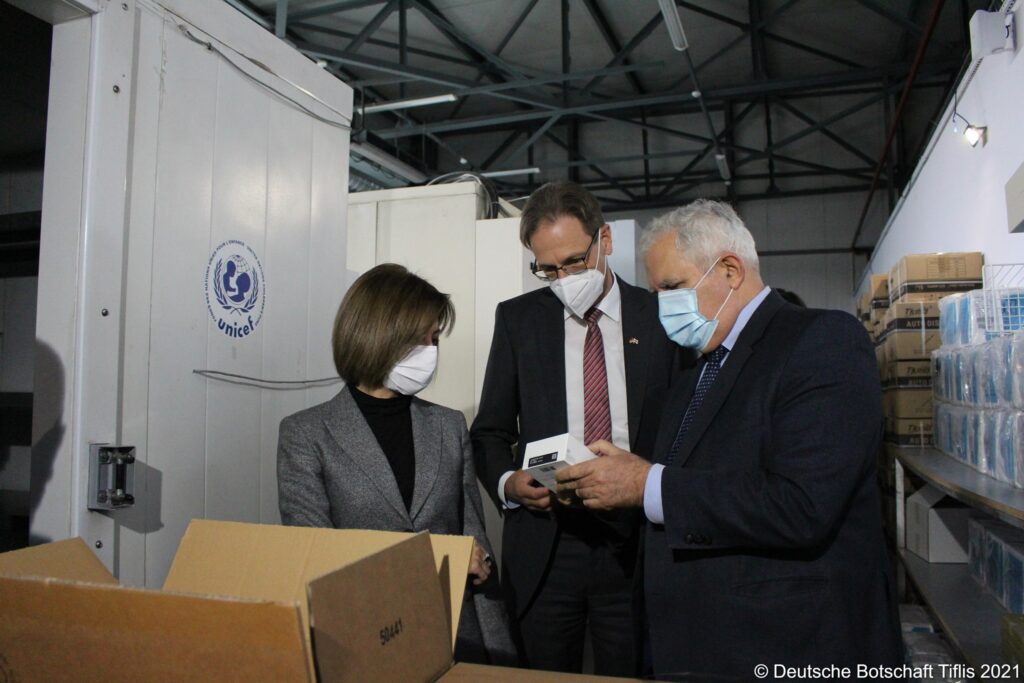 Germany donates monoclonal antibodies to Georgia
Today, the German government handed over monoclonal antibodies (mAbs), 3,024 doses of Casirvimab and Imdevimab, to Georgia.
The monoclonal antibodies will be used in the treatment of COVID-infected patients, Health Ministry said.
German Ambassador to Georgia Hubert Knirsch noted that "this is the result of successful cooperation between the German and Georgian governments."
According to the Health Ministry, the monoclonal antibody treatment is used widely in the United States, Great Britain, Japan, and the EU member states.