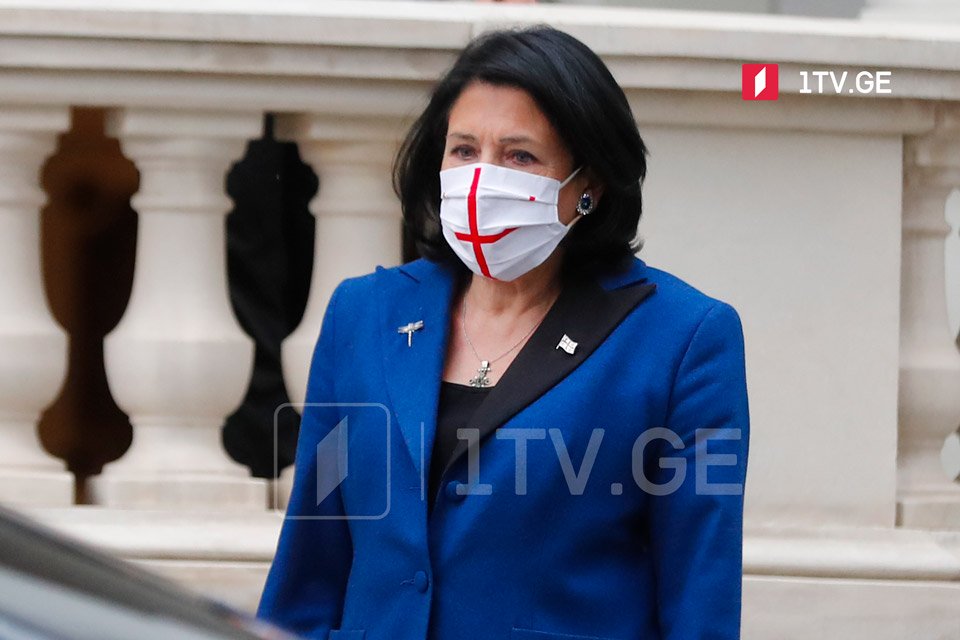 Georgia's choice of European path has no alternative, President Zourabichvili says
Georgian President Salome Zourabichvili addressed Batumi Conference attendees, dubbing this day as "a testimony to the seriousness of our own and common commitments. The testimony to the European path and our common European future."
"It is a very important day for Georgia, and our coming all together for this conference is an important fact. The fact that later the associated leaders' meeting, also in the presence of the EC President, will mark a new step in our common path towards EU integration," President stated.
President said the conference resumed at the highest level in a different format due to the pandemic, when "for the first time four presidents are taking part, and this is a fresh start."
"And the fresh start inspires us to hope, and it also means for us a renewed commitment to our objectives. First of all, the commitment of Georgia, of course, Georgia's European choice is inseparable from our values, and it is enshrined in all our Constitutions since Georgia regained independence. This is also the unaltered choice of our people and the one issue, whatever the polarization, whatever the debates between the political parties, the one issue on which the consensus has never been disputed. Despite many challenges, and not list the challenge of occupation of our territories, and I thank President Zelensky for having visited the delimitation line with Abkhazia today, Georgia's aspiration has never faltered. This choice, the choice of European path has no alternative," she stated.
Opening Ceremony of the 17th Batumi International Conference https://t.co/54nqRX4ZWZ

— Salome Zourabichvili (@Zourabichvili_S) July 19, 2021
Georgian President believes the "Batumi Conference is a signal that we are not alone in this endeavour."
"We are supported, we are encouraged, but it also means that we have to do much more and much faster. Batumi Conference is a strong message for Eastern Partnership. Our European future is in our hands. We need to focus on our progress, our practice, our principles and more ambition, not only in words but also in deeds. Any division internally, any misunderstanding, can only weaken our aims, weaken the determination of our partners, and that is something that we have to avoid at all costs," she underscored.
Today, the Georgian coastal city of Batumi is hosting the 2021 International Conference over enhanced cooperation between the three associated partners of the European Union – Georgia, Ukraine and Moldova.
Today MFA of ?? & @DZalkaliani are hosting #BatumiConference2021 W the participation of the Presidents of ?????? @Zourabichvili_S @sandumaiamd @ZelenskyyUa @eucopresident & @GharibashviliGe. Event will provide strategic platform to address #AssociatedTrio and the ??-integration!

— MFA of Georgia (@MFAgovge) July 19, 2021