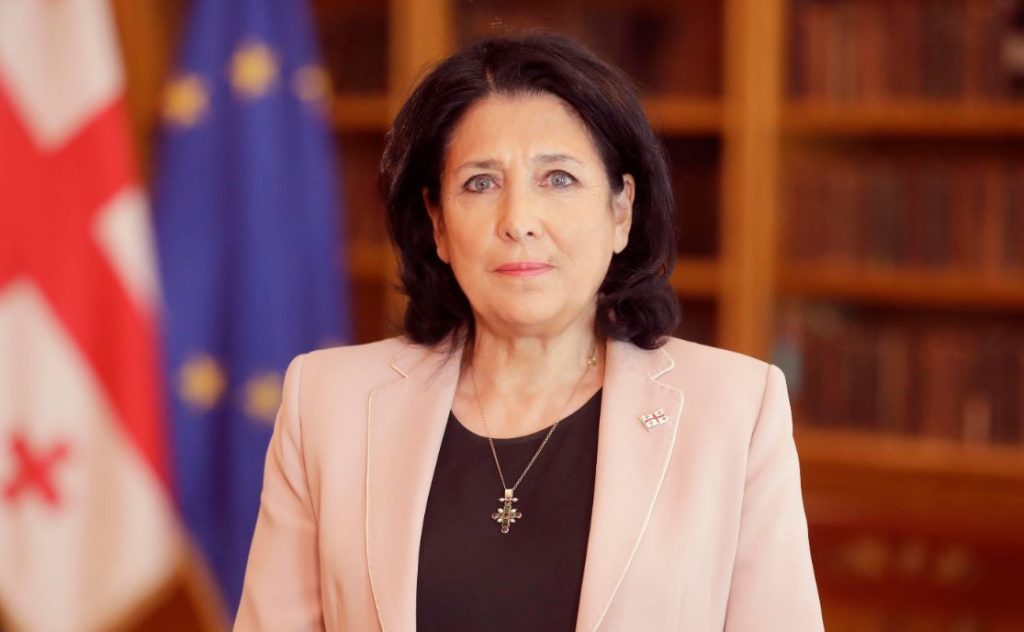 Georgian President welcomes Justice Minister's offer over Saakashvili's transfer to Gori Military Hospital
Georgian President Salome Zourabichvili welcomes Justice Minister's offer over Mikheil Saakashvili's transfer to Gori Military Hospital "which meets medical and security standards."
President said, "this decision fully responds to the request of the Strasbourg-based European Court of Human Rights (ECHR)." Zourabichvili also welcomed Elene Khoshtaria's decision to end the hunger strike.
"The opposition's readiness not to rally in the hospital area and end the boycott of parliament is paramount and right. Today's decisions are a step forward, ensuring country's stability and calm society," the statement said.
Today, Justice Minister Rati Bregadze has offered jailed Mikheil Saakashvili a transfer to Gori Military Hospital for treatment. He said the military hospital is well-equipped to treat Saakashvili, but the transfer requires his consent.
Following Bregadze's offer, Droa leader Elene Khoshtaria stopped the hunger strike. She started the hunger strike on November 3 demanding Saakashvili's transfer to a civilian clinic.