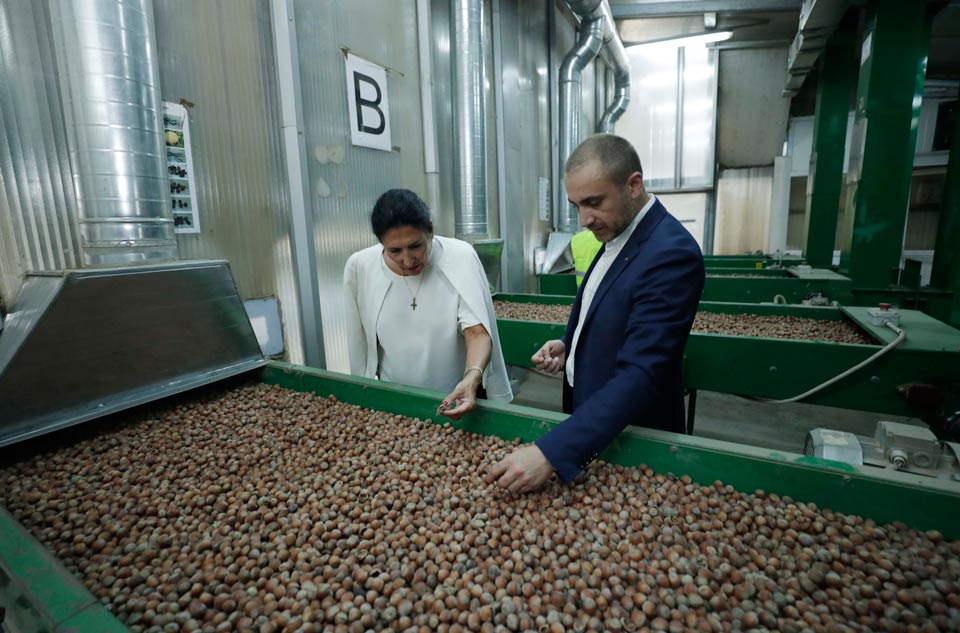 Georgian President visits ceramic studio, hazelnut factory in Samegrelo
Georgian President Salome Zourabishvili on Wednesday visited the ceramic workshop Orkol Studio in Zugdidi, western Georgia, producing traditional red and black-smoked Georgian ceramics.
According to the President's press office, Salome Zourabishvili's visit to western Georgia aims to support small businesses and traditional manufacturing.
Orkol Studio with 35 years of experience expanded and developed its products with the support of USAID.
As part of the Samegrelo visit, the President also visited the AgriGeorgia hazelnut factory, the local branch of Ferrero, sending hazelnuts to Italy.
The company representatives informed the president of the company's activities and stated that 100 million euros have been invested in the company to date, and approximately 4,500 tons of nuts have been shipped to Italy in the last two years.
The enterprise employs 300 locals year-round, and approximately 1,500 people during the season.