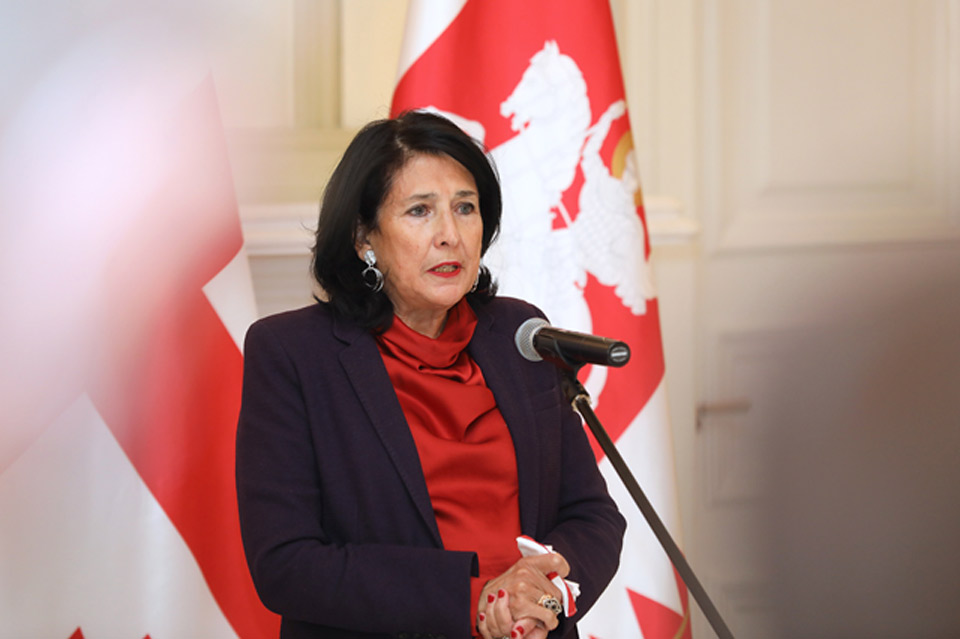 Georgian President to deliver lecture at Oxford Union
Georgian President Salome Zourabichvili will deliver a lecture in the Oxford Union within the annual series of the Benazir Bhutto Memorial Lecture, slated for today in Oxford, Great Britain.
Ahmad Nawaz, President of the Oxford Union, will welcome and host Georgian President, the President's press office has said.  Salome Zourabichvili is the first non-British person to give a lecture there.
The Benazir Bhutto Memorial Lecture was established to honour the life and legacy of Benazir Bhutto, the first female leader of a majority-Muslim country, and a former President of the Oxford Union.
The Oxford Union is the world's most prestigious debating society, with an unparalleled reputation for bringing international guests and speakers to Oxford. Since 1823, the Union has been promoting debate and discussion not just in Oxford University, but across the globe.
Today at 1PM, we are honoured to be welcoming @Zourabichvili_S as our speaker for our Benazir Bhutto Memorial Lecture. pic.twitter.com/Ltg5zL7hyy

— Oxford Union (@OxfordUnion) November 17, 2022