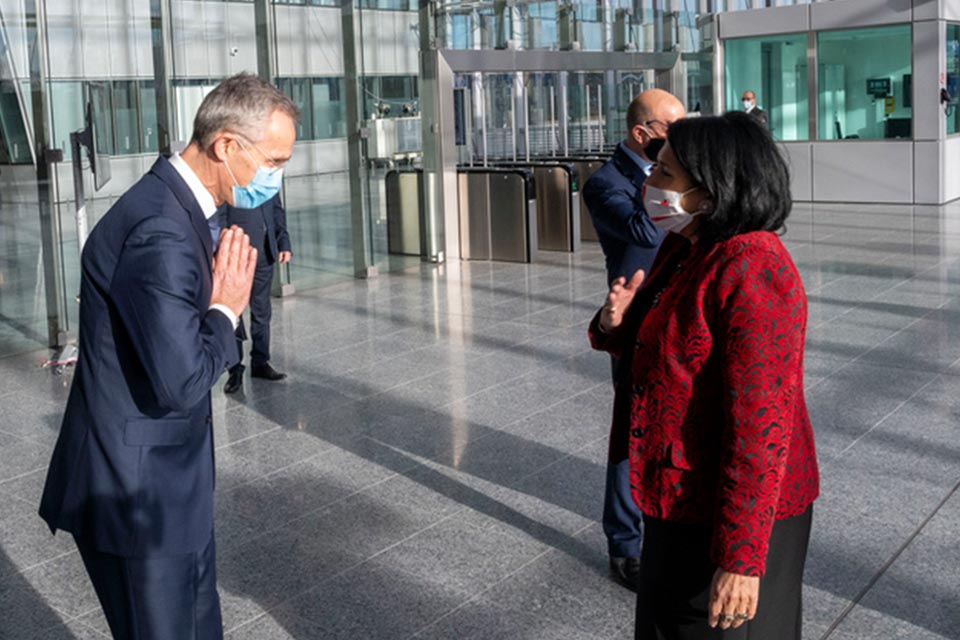 Georgian President: New configuration of forces in region shows Black Sea and Caucasus to become more important for security
"A new configuration of forces in the region shows the Black Sea and the Caucasus are becoming more important for security and should draw even more attention and presence from NATO," Georgian President Salome Zourabichvili declared at a joint press conference with Jens Stoltenberg at NATO HQ.
Salome Zourabishvili paid special attention to the regional security and NATO role in the region.
"After almost a year, when Covid has diverted most of our attention and has constrained diplomatic activity, the time has come to center again on our core interests, around our common values of solidarity and our common projects. I'm very glad towards the occasion to be here again, at the beginning of this year, and show how much our priority for Georgia-NATO relations and cooperation is more than ever actual. Facing old and new challenges, we need all to look forward, new energy, more movement, and more determination. Several factors push us in that direction. The fact that a new American administration eager to reaffirm its ties to NATO and its presence, we hope, in the Black Sea and the region is very important," Salome Zourabichvili declared. 
Georgian President accentuated the global challenges, including the pandemic, cyber attacks, disinformation, and others. 
"New challenges ask to be overcome together: Covid-19, cybersecurity, disinformation, and continuation of the conflicts that we see on our occupied territories need us to join forces. We hope and call for solidarity from our partners individually and collectively when fighting these common challenges including the pandemic notably through the allocation of vaccines. 
We must defend ourselves from renewed and more and more frequent cyber attacks and destabilization attempts. Despite the pandemic crisis, the conflict in our neighborhood, the occupied territories, and the increased provocations and efforts towards de-facto annexation, Georgia has maintained stability not only on its territory but around it in the region. Georgia stood firm, has pushed its agenda of consolidated democracy internally through reforms and elections, and has proven once more its resilience," Salome Zourabichvili declared. 
Georgian President also recalled NATO's support towards Georgia.
NATO Secretary-General Jens Stoltenberg hosted Georgian President Salome Zourabichvili at a meeting at NATO Headquarters on Friday.