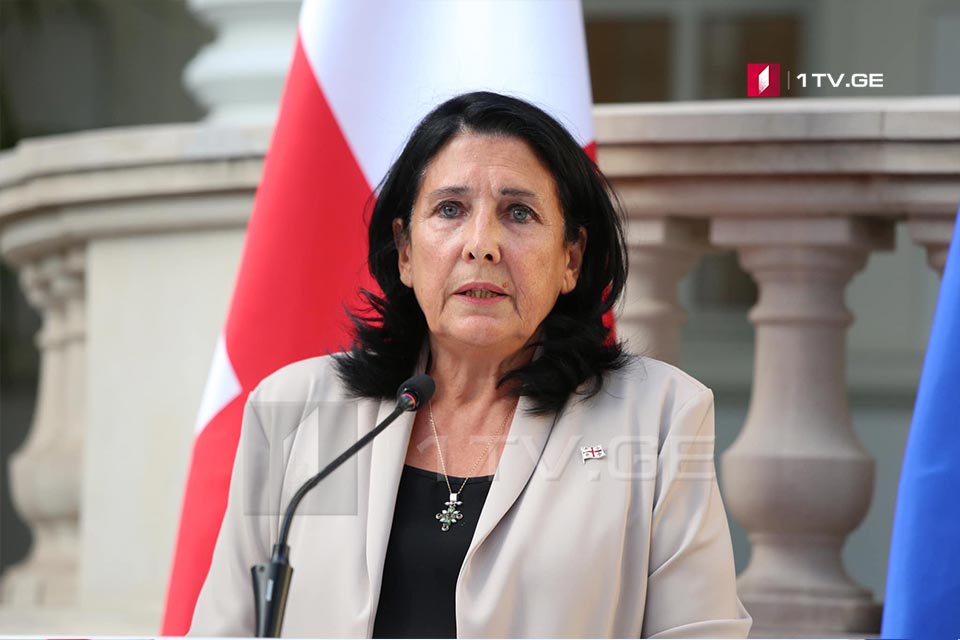 Georgian President hails EU mediator's decision on return
Georgian President Salome Zourabichvili praises the decision made by Christian Danielsson, the representative of European Council President Charles Michel, to come back to Georgia.
"Thank you Mr. President. This is a strong sign that the EU is not going anywhere. As we wait for Christian Danielsson's return, I call, once again, on all sides to put the country first and work toward depolarization, compromise and unity" Salome Zourabichvili tweeted.
The European Council President Charles Michel stated on Monday that his representative Christian Danielsson will travel back to Georgia to continue mediation.
Thank you Mr. President. This is a strong sign that the EU is not going anywhere. As we wait for @DanielssonEU's return, I call, once again, on all sides to put country first and work toward depolarization, compromise and unity. https://t.co/hWH2IYqWZb

— Salome Zourabichvili (@Zourabichvili_S) March 22, 2021