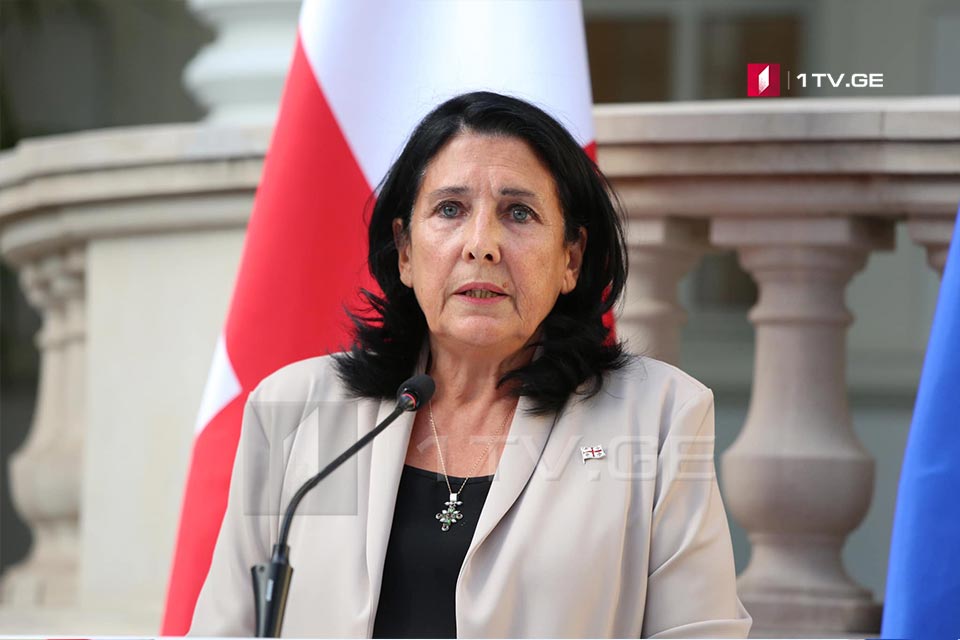 Georgian President: Forced landing of Ryanair flight, arrest of journalist unacceptable
Georgian President Salome Zourabicvili echoed the forced diversion of a plane in Belarus on Sunday carrying exiled Belarusian opposition activist Roman Protasevich. Belarus forced a Ryanair flight from Greece to Lithuania to land in Minsk to arrest Protasevich.
"The forced landing of the Ryanair flight in Belarus and the arrest of a journalist are unacceptable. This violates too many international norms to be ignored," President tweeted.
The forced landing of the #Ryanair flight in Belarus and the arrest of a journalist are unacceptable. This violates too many international norms to be ignored.

— Salome Zourabichvili (@Zourabichvili_S) May 24, 2021