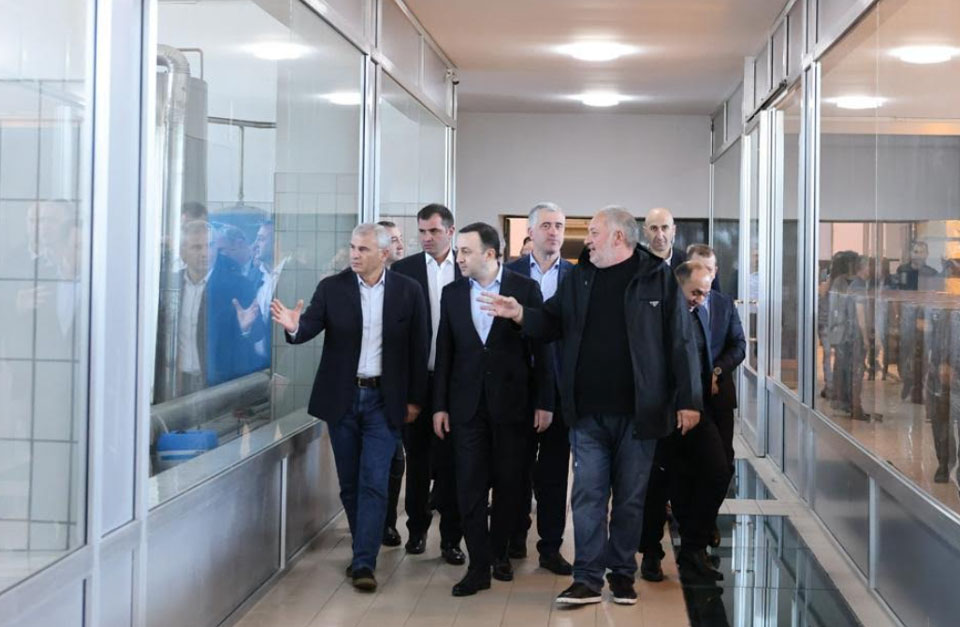 Georgian PM visits Badagoni Winery
Georgian Prime Minister Irakli Garibashvili visited Badagoni Winery today, observing the winemaking process alongside the Minister of Environmental Protection and Agriculture, Otar Shamugia, and  Head of Department for Regional Coverage, Larry Barnabishvili.
According to the government's press office, the company employs over 1,000 people and plans to process 10,000 tons of grapes this year.
Badagoni is a beneficiary of an Agriculture Lending Program and has been credited with 15 MLN GEL. Also, within the scope of a state-supported program branded as Enterprise Georgia, a new enterprise facility was built on the land plot of 3800 square meters with a loan in the value of 2,500,000 GEL. Currently, the company has already acquired almost 7000 tons of grapes from vineyard owners.