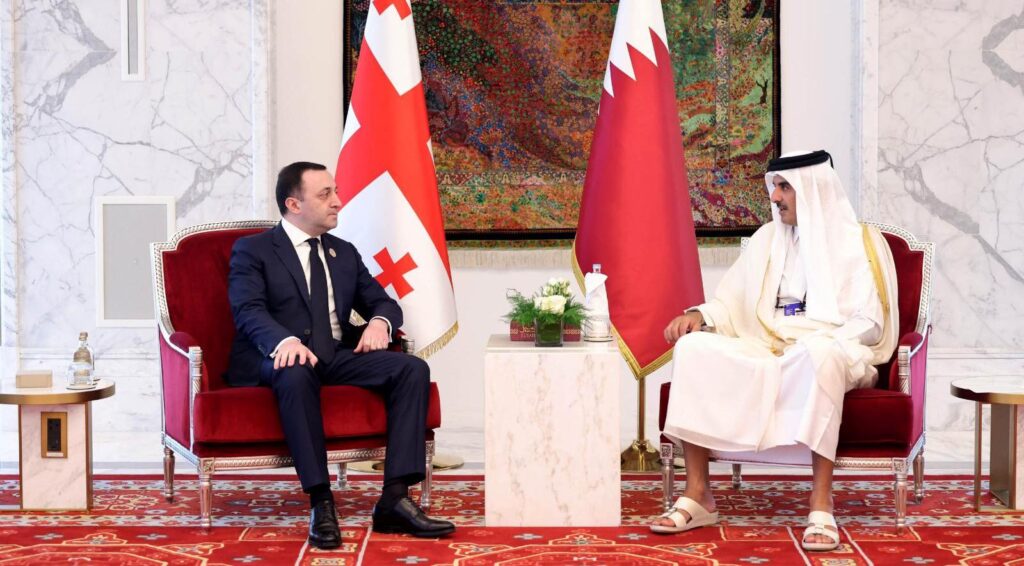 Georgian PM meets Emir of Qatar
Georgian Prime Minister Irakli Garibashvili met the Emir of Qatar, Sheikh Tamim bin Hamad Al Thani.
According to governmental administration, the Georgian PM and the Emir of Qatar spoke about the dynamics of prolific cooperation between Georgia and Qatar. They stressed that the intensification of economic ties represents the top priority of diplomacy for both countries.
Georgian PM welcomed the investments by Qatari business people in Georgia in different spheres.
"Held productive talks with Tamim Bin Hamad, Amir of the State of Qatar, discussed economic relations between the countries and investment opportunities in Georgia. Strengthening bilateral partnership with Qatar is of utmost importance for Georgia to reach new milestones in our fruitful cooperation!" the PM tweeted.
Georgian Prime Minister Irakli Garibashvili, accompanied by the delegation, participates in the high-level third annual economic forum organized by Bloomberg under the auspices of the Emir of Qatar. The PM will deliver a speech at the panel discussion and hold bilateral meetings.