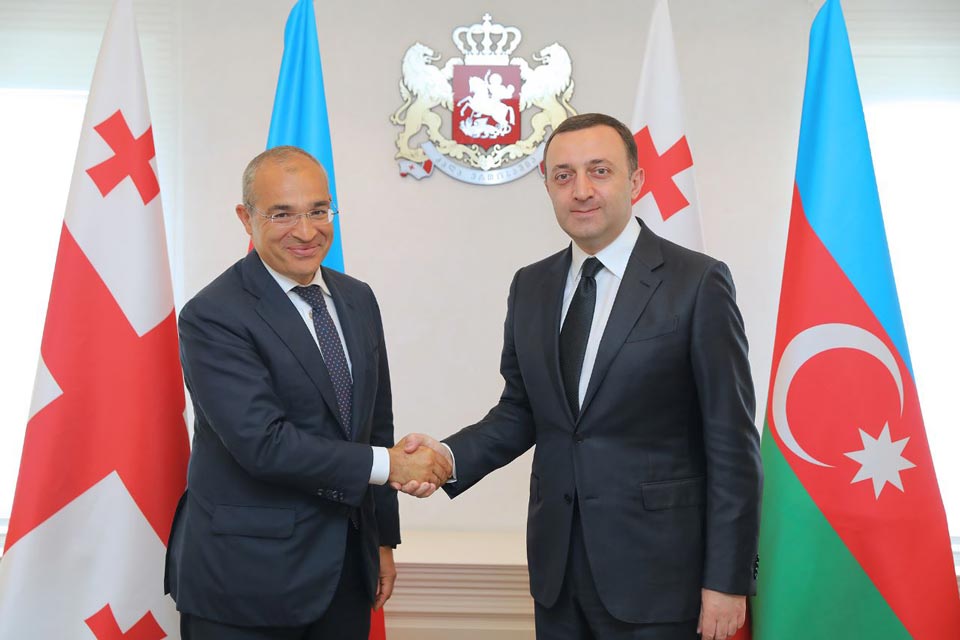 Georgian PM meets Azerbaijani Economy Minister
Georgian Prime Minister Irakli Garibashvili on Friday met with Azerbaijani Economy Minister Mikayil Jabbarov, spoking about the positive trend of economic cooperation between Georgia and Azerbaijan, along with key areas of strategic partnership enjoyed by the countries. The significance of further intensified political dialogue was also underscored.
The duo noted that the two nations are successfully carrying out various economic, energy, and transport projects of global and regional significance. Readiness was expressed for much closer cooperation between the two countries to fully absorb the available potential.
The parties also stressed the investment potential of the country. It was also noted that one of the key priorities of the Government of Georgia is to solidify its transit potential and to evolve into a regional logistics hub. The discussion was also related to the significance of accelerated construction of the new railway link between Baku-Tbilisi-Kars (BTK).
The Prime Minister invited the Azerbaijani delegation to the Silk Road Forum slated for the autumn of 2023 in Tbilisi.