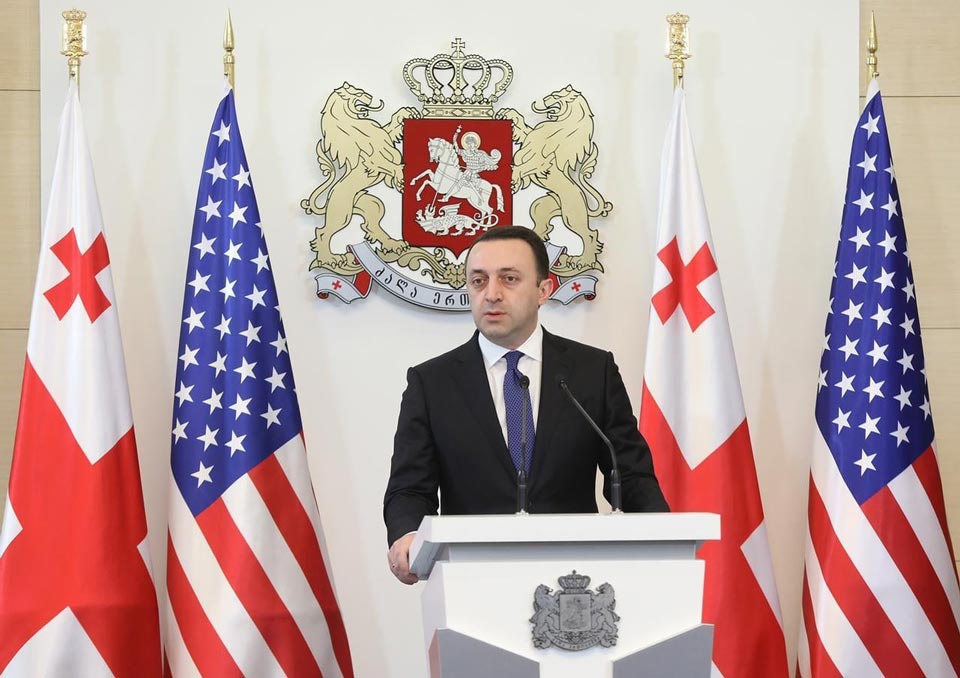 Georgian PM echoes US Independence Day
Georgian Prime Minister Irakli Garibashvili Monday echoed US Independence Day, saying "the Fourth of July is a symbol of freedom, democracy, and commitment to our shared values not only for Georgia, but also for the whole democratic world."
In his message, the PM said, "It is with enormous excitement that we are joining our strategic partner, the United States of America, and the American people, in celebrating the 246th anniversary of American independence."
"Georgia's contemporary history is also one of fighting for freedom, independence, and our European choice. On this path, especially since regaining Georgia's independence, we enjoy continuous, firm support and solidarity from the United States of America, our loyal friend and partner," he went on.
"Throughout thirty years of our diplomatic relations, we have been deepening our partnership with the US in nearly every area and direction.

Georgia draws strength from the unwavering support of the United States of America in safeguarding our country's sovereignty and territorial integrity, in ensuring Georgia's European and Euro-Atlantic integration, also cementing the country's democracy, reinforcing its defense capabilities, and promoting its economic development.

The Georgian people will always be grateful for this support. Georgia will remain committed to our shared values and solid partnership.

We wish peace and prosperity to the United States of America and our friends, the American people.

Georgia and the Georgian people are joining our American friends in celebrating the Fourth of July!" reads the PMs message.
The United States celebrates its Independence Day on July 4.
Happy Independence Day to our close partner & friend 🇺🇸! We highly appreciate 🇺🇸's support for 🇬🇪 & we will continue to strengthen our multidimensional strategic partnership while exploring new avenues of co-op. #4thofJuly

— Irakli Garibashvili (@GharibashviliGe) July 4, 2022